Be affectionate: Ranbir-Katrina asked to go Ranveer-Deepika's way for 'Jagga Jasoos'
Co-producers of the movie 'Jagga Jasoos' have issued diktat to former celebrity couple Ranbir Kapoor and Katrina Kaif to be amicable with each other during promotions of their upcoming movie, said a media report. The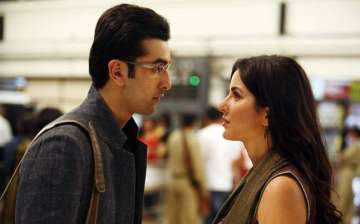 India TV Entertainment Desk
New Delhi
December 01, 2016 13:05 IST
Co-producers of the movie 'Jagga Jasoos' have issued diktat to former celebrity couple Ranbir Kapoor and Katrina Kaif to be amicable with each other during promotions of their upcoming movie, said a media report. The movie is scheduled to release on April 17, next  year.
Anurag Basu and Sidharth Roy Kapur, who have co-produced the movie with Ranbir, have advised the ex-couple to avoid any negative publicity before the movie's release.
'Jagga Jasoos' is one project where Ranbir-Katrina worked after their break-up early in the year.
So, producers of the movie is expecting a lot of noise about their split ahead of the release. To steer clear from this, Ranbir and Katrina have been advised to promote their movie like another celebrity couple Ranveer Singh and Deepika Padukone.
Ranveer and Deepika are exuberant, demonstrative and physical in his show of affection to each other, so Ranbir-Katrina has been advised to take cue from them.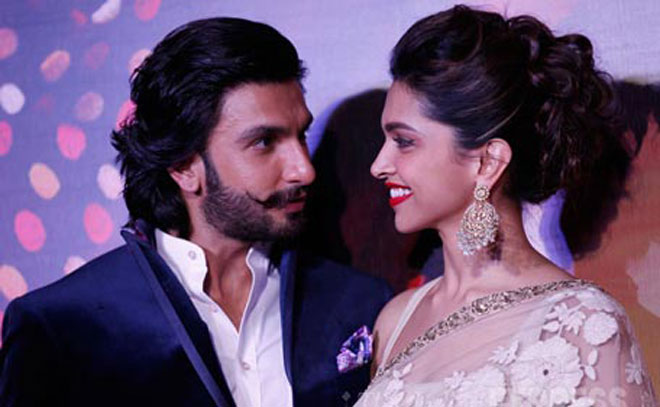 Ranveer-Deepika
Talking about the current relationship status between them, a source said that Ranbir and Katrina were not in talking terms with each other. They apparently shot the last schedule of the movie, recently, in pin-drop silence in Mumbai. In fact, the source told about an incident where the two got into a heated argument, during one of the earlier schedules, and close friend of Ranbir Ayan Mukerji had to interrupt.
Given the recent incidents, Ranbir and Katrina have been told that whatever comes their way, they have to put up an amiable front.
"The producers of Jagga Jasoos feel that the cold vibes between their main leads might affect the box-office prospects of the film and there has been enough negativity around it," the source added.
Well, now that they have been given strict instructions it is left to be seen how Ranbir and Katrina conduct themselves in public.