Sandeep aur Pinky Faraar: Arjun Kapoor attacked by a drunk man on the film sets
Arjun Kapoor is currently busy in the shooting of his forthcoming film Sandeep aur Pinky Faraar. And the actor was reportedly attacked by an unknown person the film sets.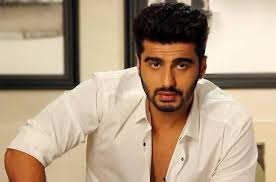 Written by: India TV Entertainment Desk
New Delhi
December 07, 2017 14:44 IST
Arjun, who is shooting in the Uttarakhand region for Sandeep aur Pinky Faraar was allegedly attacked by a drunk man on the film sets. 
As per the reports, the drunk man is a driver by profession and has been arrested by police. The report of Times of India stated that the driver approached Arjun while he was in the vanity van in Pithoragarh on Monday. 
The reoprt further stated that the man named Kamal Kumar wanted to shake hands with Arjun. But the  driver allegedly twisted hands of Arjun and manhandled him. 
Taking immediate action against the incident, police arrested him and also seized the driver's car under Motor Vehicle Act. Poilce also slapped a fine of Rs 500 on the driver for voilating the driving rules. 
    
Police has asked the transport officer to cancel his driving license for voilating the traffic norms. Arjun is essaying the character of a policeman in the film. The film also stars Parineeti Chopra.