Siddharth shops online with the help of these two celebrities
Bollywood actor Sidharth Malhotra recently revealed that he often shops online and actress Alia Bhatt and filmmaker Karan Johar help him with it. He added that both the celebrities have suggested the names of some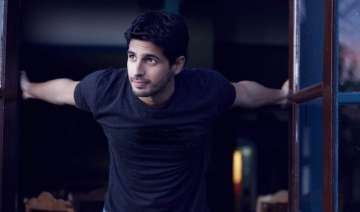 India TV Entertainment Desk
New Delhi
March 04, 2017 18:18 IST
Bollywood actor Sidharth Malhotra recently revealed that he often shops online and actress Alia Bhatt and filmmaker Karan Johar help him with it. He added that both the celebrities have suggested the names of some online shopping portals to him.
"I do shop online. It's very easy, very convenient and it has loads of options to choose from. Karan and Alia suggested me some online websites to shop. They suggest me some names," Sidharth told reporters.
The 32-year-old actor was speaking at the launch of New Era sports brand with Jabong here last night.
On the work front, the "Kapoor & Sons" actor is busy shooting for the remake version of the 1969 murder mystery "Ittefaq" opposite Sonakshi Sinha. The film originally featured Rajesh Khanna and actress Nanda.
The remake is being produced by Red Chillies, Dharma Productions and BR films.
Sidharth says the movie is more of an "adaptation" and pays a tribute to the suspense genre.
"It is a murder mystery like the old one. We are remaking it, we are adapting it, that's the correct word. It is adapted by the same family.. Abhay Chopra is directing it. It is a true homage to murder mystery genre."
(With PTI Inputs)