Sona Mohaptra pens Facebook post accusing IIT Bombay of 'sexism'
Singer Sona Mohaptra is miffed with IIT Bombay after she was asked to get a man to perform with her at the college's event. Sona claimed that organisers of 'Mood- Indigo', the annual festival of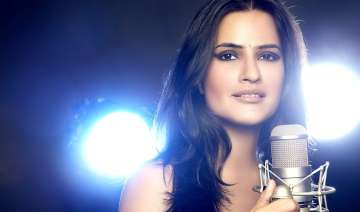 India TV Entertainment Desk
New Delhi
December 17, 2016 18:46 IST
Singer Sona Mohaptra is miffed with IIT Bombay after she was asked to get a man to perform with her at the college's event. Sona claimed that organisers of 'Mood- Indigo', the annual festival of the institution, are sexist.

 

Sona penned down a long post on social media website Facebook saying that the organisers have been asking her for the past three years to get a man. Sona, pointed out that a there are many music festivals who go by the trend of not letting female solo performers headline the event.

 

Coming down heavily on the organisers, Sona wrote, "What cultural festival has for decades showcased only men headliners on their stage, be it music, literature, politics, comedy or ANY other domain????? Yours- Mood I. 'Most' college campuses in India, esp the premiere institutes of course follow suit & 'copy-paste' this disgusting blueprint of yours. Don't believe me? Please do check out the archives of the line ups you have showcased year after year & start by scrolling down your own current FB festival page today."

 

Sona's Facebook post was around 1200 words long which you can read here.

 

Responding to her claims, an IIT Bombay spokesperson told a leading daily that this isn't true. He said the institution had approached the singer but had to drop her as she demanded fee that was more than their budget. The spokesperson gave examples wherein the female singers like Tulsi Kumar and Asha Bhosle have performed at the institution recently.

 

"IIT-Bombay is the last place where you would encounter sexism," the spokesperson added.