When Hansal Mehta had a 'fan moment' with this French star
Hansal Mehta, whose forthcoming project Simran starring Kangana Ranaut is all set to hit theatres tomorrow, had a fan moment with a French star at the ongoing Toronto International Film Festival 2017 (TIFF).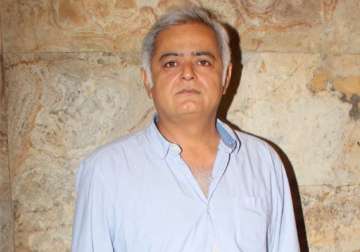 Edited by: India TV Entertainment Desk
New Delhi
September 14, 2017 10:40 IST
Mehta had a fan moment with French star Denis Menochet at the Toronto International Film Festival 2017 (TIFF) here. The director, whose film Omerta was premiered at the festival and received an overwhelming response by the audience, on Tuesday shared a photograph of himself along with Menochet. 
"Fan moment at TIFF 17. With the amazing Denis Menochet," Mehta captioned the image. Menochet is known for his performance in films like "Inglourious Basterds" by Quentin Tarantino, "Robin Hood" and "The Adopted" among many others. 
"Omerta", which stars Rajkummar Rao in the titular role, tells the story of infamous British-born terrorist Ahmed Omar Saeed Sheikh, also popularly known as the man responsible for the 2002 kidnapping and murder of Wall Street Journal reporter Daniel Pearl. 
(With IANS Inputs)
For more entertaiment updates follow our Facebook Page