Women like 'Anaarkali of Aarah' are constantly judged, says director Avinash Das
Talking about the protagonist of his upcoming film "Anaarkali of Aarah", which will be portrayed by Swara Bhaskar, the filmmaker Avinash Das said that women like her are taken for granted owing to their profession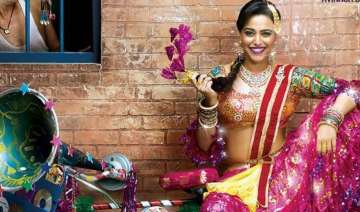 India TV Entertainment Desk
New Delhi
March 11, 2017 10:29 IST
Talking about the protagonist of his upcoming film "Anaarkali of Aarah", which will be portrayed by Swara Bhaskar, the filmmaker Avinash Das said that women like her are taken for granted owing to their profession in small cities. 
The 41-year-old director says female singers, known for their double-meaning songs, continue to lead difficult lives. 
"Women engaged in this job are often taken for granted. They are considered of dubious character. Sometimes, these women are also used to such behaviour when they are teased 

around. They often take it in their stride and shake it off as an occupational hazard," says Avinash. 
The director says when such women face adversities, they receive little support from the society. 
"Unlike Delhi, no one will hold protests for them or sit on a dharna. They will have to handle the situation on their own because they fall under the lowest strata of the society. 
Nobody fights for Anaarkali, she has to fight for herself." Avinash says Swara has done a great job with the character by bringing her resilience and outspoken nature to the 

performance. 
"Sonam came along with Swara for the preview of the movie. When the closing credits started rolling, we heard sobs. Turns out it was Sonam... She loved the film and Swara's job in it." 
(With PTI Inputs)