Akshay's 'OUATIMD' sold for Rs 15 cr in north circuit
Mumbai, Aug 5: Actor Akshay Kumar starrer 'Once Upon A Time in Mumbai Dobaara' has been sold for about Rs 15 to 18 crore for distribution in the north circuit, sources said.Films financier and Mumbai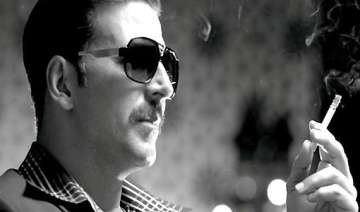 PTI
August 05, 2013 13:46 IST
Mumbai, Aug 5:
Actor Akshay Kumar starrer 'Once Upon A Time in Mumbai Dobaara' has been sold for about Rs 15 to 18 crore for distribution in the north circuit, sources said.
Films financier and Mumbai distributor Bharat Shah has forayed into film distribution in the Delhi-UP-Punjab territories. He has invested in a start-up company by distributor Anil Agarwal.
"The markets of Delhi-UP-Punjab have been sold to Bharat Shah and Anil Agarwal, who is the most influential distributor of that territory, for an appropriate price," Tanuj Garg, CEO Balaji Motion Pictures, told PTI.