One picture, many emotions: Modi calls Akshay's son 'good boy', pulls his ear
New Delhi: Bollywood actor Akshay Kumar shared a photo this evening featuring his son Aarav with Prime Minister Narendra Modi. Both, PM Modi and Kumar are in Vishakapatnam for the International Fleet Review.  In the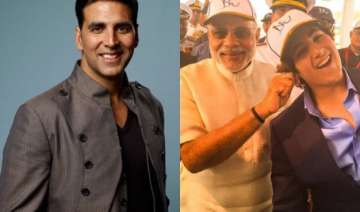 India TV Entertainment Desk
February 06, 2016 17:44 IST
New Delhi: Bollywood actor Akshay Kumar shared a photo this evening featuring his son Aarav with Prime Minister Narendra Modi. Both, PM Modi and Kumar are in Vishakapatnam for the International Fleet Review.  
In the photo which the 'Airlift' star shared on his Facebook page, PM Modi was seen pulling Aarav's ear in jest. Akshay also added that he called Aarav a good boy.
A proud father Akshay shared this picture on Facebook: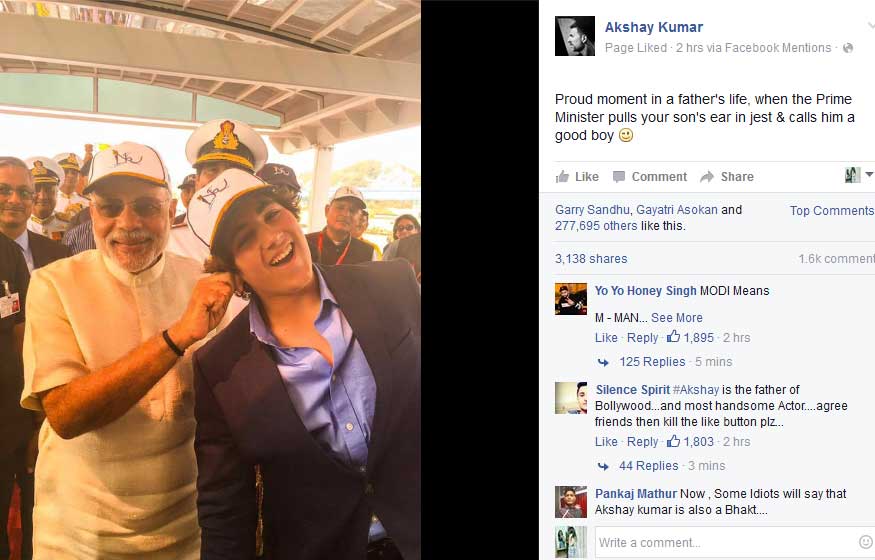 Akshay's wife actress Twinkle Khanna too shared the same picture on her Twitter account calling it a 'big moment'.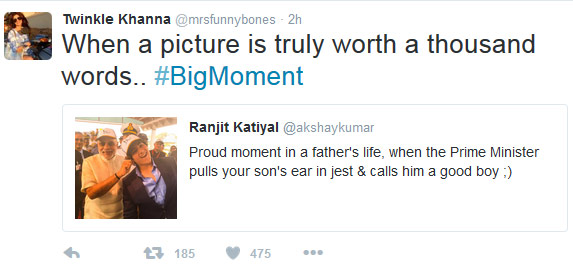 It is worth a mention that, the year 2016 started on a jovial mode for Akshay. His movie 'Airlift' did fabulous business at the box office and entered the Rs 100 crores club in just 10 days.
Based on the real life incidents of the year 1990, 'Airlift' successfully instilled a feeling of pride in every Indian's heart. The movie narrated how the biggest civil air evacuation took place in which the Indian government airlifted 1,70,000 Indians from the war torn Kuwait. The entire operation employed 488 flights and took 59 days to complete.
Akshay's portrayal of Ranjit Katyal, a wealthy businessman who initiated the entire operation, won him critical acclaim. Well, after winning audiences love with 'Airlift', Aarav has made his dad proud by getting full marks in PM Modi's report card.