Babul Supriyo feels he can now repay his admirers
Kolkata: Bollywood singer and Bharatiya Janata Party (BJP) candidate Babul Supriyo Saturday said he has now got the opportunity to repay people who have showered him with adulation."BJP is the only party which has come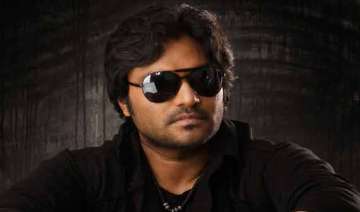 PTI
March 09, 2014 18:00 IST
Kolkata:
Bollywood singer and Bharatiya Janata Party (BJP) candidate Babul Supriyo Saturday said he has now got the opportunity to repay people who have showered him with adulation.
"BJP is the only party which has come out with creditable assurances of good governance and the man at the centre of that commitment -- Narendra Modi -- has proven time and again his acceptability to the people," said Supriyo, who would contest the Lok Sabha polls from Asansol in West Bengal.
The voice behind several hit songs, Supriyo said contesting the polls would be a challenge which he is looking forward to.
"I like taking up challenges, and at the same time it's an opportunity to work for the people who have made me what I am today. I am eager to contribute to BJP's political commitment.
"As regards choosing BJP, I believe they have the right people who can guide me and enable me to serve people who have showered love and adulation," said the 43-year-old who has delivered memorable hits like "Dil Ne Dil Ko Pukara", "Pari Pari Hai Ek Pari", "Hum Tum" and "Chanda Chamke".
To keep up with the age of contemporary advances, actor Akshay Kumar and Ashvini Yardi's production banner Grazing Goat Pictures recently launched Grazing Goat Digital. The first venture to emerge is the Youtube channel "FOMO Fashion On My Own", a Hindi fashion channel which helps trend-conscious women transform into glamorous goddesses without having to step into a salon.