Bigg Boss 8, Day 103: Housemates relive their Bigg Boss 8 journey (see pics)
New Delhi: The day 103 started with the usual note in Bigg Boss house. In the morning Sonali shared her feelings with Ajaz about Upen.She thought she always treated him as a friend but many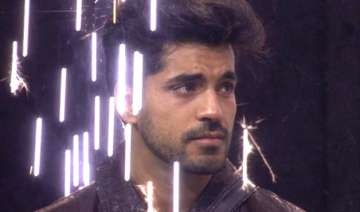 India TV Entertainment Desk
January 03, 2015 10:41 IST
New Delhi: The day 103 started with the usual note in Bigg Boss house. In the morning Sonali shared her feelings with Ajaz about Upen.
She thought she always treated him as a friend but many times Upen stopped talking to her because he was influenced by others.
She never thought bad about him and till the end considered him a good friend.
As Bigg Boss Season – 8, nears the finale, the housemates were given a glimpse of their journey that they have covered during their stay over the last 15 weeks. 
Pritam was the first one to be called in activity area and he was showed a video of his Bigg Boss 8 journey.
The usually funny RJ became emotional seeing some tender moments and cried that it has taken him 14 years to reach where he was in life and thanked Bigg Boss from the bottom of his heart.
Also read: Bigg Boss 8, Day 102: Midweek eviction shocks contestants, Upen bids adieu (see pics)
Next, Dimpy got to see her journey and how being a wild card contestant she affected the strong group of P3G but found a friend in Ali.
Dimpy too was overwhelmed seeing her journey played out and thanked Bigg Boss for the opportunity.
Karishma has always been called self-centred and selfish but through her journey Bigg Boss presented her emotional side and she too cried while reliving those moments.
Being the oldest in the house, Puneet's journey depicted how young he was at heart and can give any contestant a tough game. His emotional side, be it when he met his wife or when he bonded with Gautam proved that he was a softie from within.
Entertainer of the house, Ali Quli Mirza's journey was all the more entertaining as Bigg Boss showed how he entered as Wild card and a captain and took everyone's class.
Also read:  Bigg Boss 8: From 'Halla Bol' to surprise eviction, lame attempts by makers to gain TRPs
But slowly he bonded with everyone and his good humour won the hearts, even of Bigg Boss.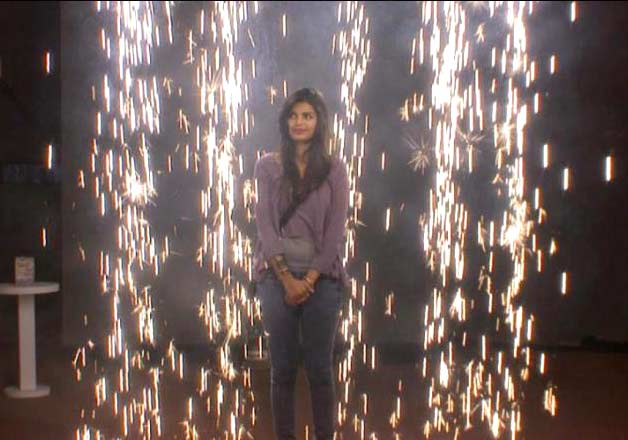 Sonali got tagged as the carefree contestant of BB8 as her journey showed that she never bothered to be a part of any group and mingle in any gossip. When she felt hurt by Ali's comments she went ahead and slapped him and didn't care of the consequences. And also her journey showed on and off romance with Gautam which was some of the most endearing moments of her journey.
Gautam's journey was about a bad boy considered villain turning into the hero of the house and how with his charm and well-mannered nature he won the hearts of many fans.
The emphasis was also on his emotional side, which he showed in his attachment to Puneet and when his mother came into meet.
Seeing his journey Gautam felt the moment was surreal and was literally in tears seeing those moments once again.
The housemates recalled every moment of their journey on the show in a time-capsule, bringing a smile on their face while tears in their eyes.
From paternal feelings to bonds of brotherhood, from fighting to their teeth to holding hands, this 15 weeks journey has seen a lot of ups and downs but what has remained constant is the aspiration to win the ultimate prize of becoming the winner of Season 8 of Bigg Boss.