Bigg Boss 8 Halla Bol Day 11: Karishma-Upen's kiss saga continues, Sana turns into champion (see pics)
New Delhi: The day 11 in Bigg Boss 8 Halla Bol witnessed the rare amalgamation of love and anger. One side Upen and Karishma painted the house red, Dimpy's plotting against Karishma turned out to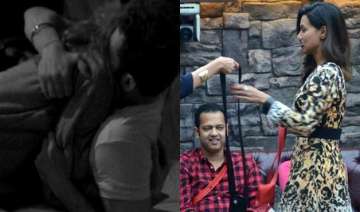 India TV Entertainment Desk
January 17, 2015 10:10 IST
New Delhi: The day 11 in Bigg Boss 8 Halla Bol witnessed the rare amalgamation of love and anger. One side Upen and Karishma painted the house red, Dimpy's plotting against Karishma turned out to be dramatic.
Sambhavna confronted Karishma about her feelings for Upen and if she too likes him?
Sambhavna mentioned it's very obvious that Upen has genuine feelings for her and its right moment for Karishma to reveal if she feels the same.
Karishma accepted that Upen is her type of guy and she would love to spend time with him outside the house too.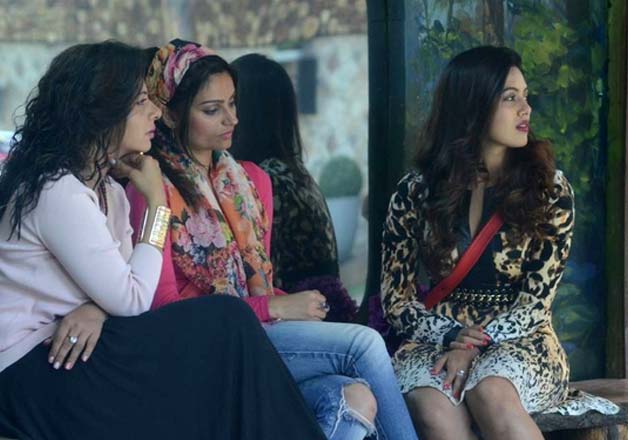 Post Karishma's confession, Dimpy, Sambhavna and Sana discussed about KT's true intentions to date Upen.
Dimpy revealed that when KT got to know that her actual boyfriend has faced a huge loss in business she has lost interest in him.
ALSO READ: Bigg Boss 8, Halla Bol: Karishma-Upen get intimate in tonight's episode! (view pics)
The gossip girls trio commented how Karishma is only interested in money and they felt bad for her boyfriend who was subjected to watch his girlfriend cheat on national TV.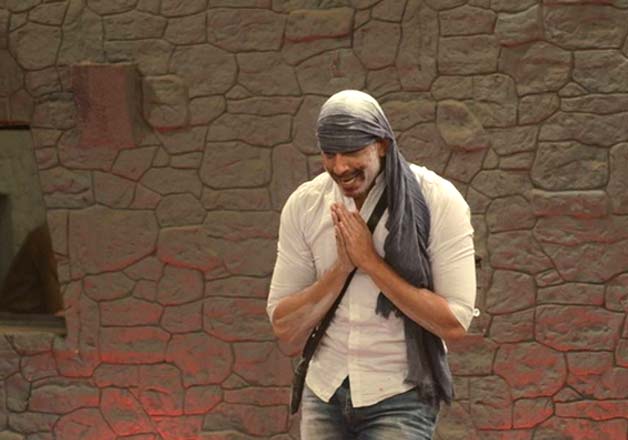 Bigg Boss asked Karishma to mutually decide with the Champions who 2 amongst them don't deserve to be captain.
After a lot of discussion the team finalised the names of Karishma and Mehek who will not get a chance to play for captaincy task.
ALSO READ: Bigg Boss 8 Halla Bol Day 10: Dimpy stands by husband Rahul, Karishma becomes the vamp (see pics)
Pritam, Ali and Sambhavna got a chance to play for captaincy task. The task was to strike the coin 'C' on a life-size carrom board. Sambhavna lost the chance in the first go but it was a tough fight between Pritam and Ali in which the latter stood victorious.
This was for the fourth time that Ali has become the Captain of the house.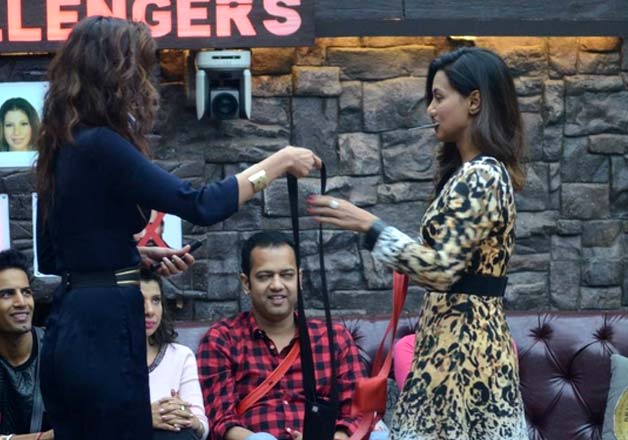 Bigg Boss threw another googly as he gave winners of luxury budget task, Team Challengers, to choose between buying the luxury items or do a Tabaadla.
Sana insisted that this time she will stand for herself as she wants to enter Champions team whereas Gautam and Rahul really wanted to buy food for everyone.
Eventually Sana got her golden chance and in Tabaadla Challengers asked Karishma to come from the other team.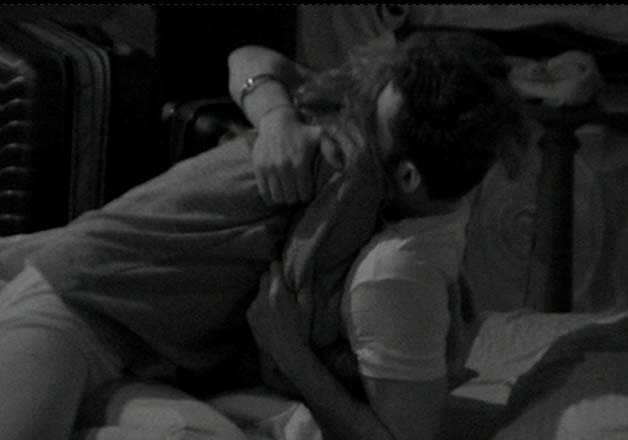 Upen and Karishma shared some romantic moments before going off to sleep. The duo kissed passionately and shared some romantic gestures.
A feeling of uncertainty and anxiety is taking over the housemates with every passing day as politics and games intensify with Bigg Boss – Halla Bol nearing its Finale.
Farah Khan will be back in today's episode to take class and punish the culprits.