Bigg Boss Halla Bol: 5 reasons why we are not missing Salman Khan! (see pics)
New Delhi: While many of us were disappointed as Salman Khan bid adieu to Bigg Boss, the new host Farah Khan has definitely impressed us with her quirky way.No one can deny the fact that
India TV Entertainment Desk
January 13, 2015 10:49 IST
New Delhi: While many of us were disappointed as Salman Khan bid adieu to Bigg Boss, the new host Farah Khan has definitely impressed us with her quirky way.
No one can deny the fact that Farah has added a dose of entertainment to the show in her own way.
We bring you the reasons why we think the 'Happy New Year' director has perfectly stepped into Salman Khan's shoes.
An ardent Bigg Boss fan
She has been a lover of Bigg Boss. Ever since the show started, she has followed the show like no one else. At times, she has even called her friends for dinner to watch the show together.
She loves all the masala and Bigg Boss is something that she always looks forward to. As she turned up as the host of Bigg Boss Halla Bol, Farah looked quite comfortable to take up the reins.
The way she hosted the episode, it showed how comfortable she has been with the entire show. She hardly took time to adjust and open up.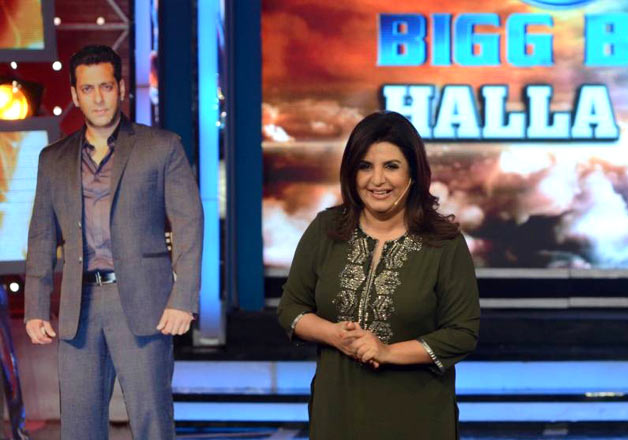 Her sense of humour
She is known for her impeccable sense of humour. She can joke on anyone and anything for the record. And she can take jokes on herself as well.
While Salman's sense of humour was more reserved, Farah's is like more in-your-face.
The way she slammed every housemate with funny ways in last her 'class', it proved she will entertainment viewers to the core.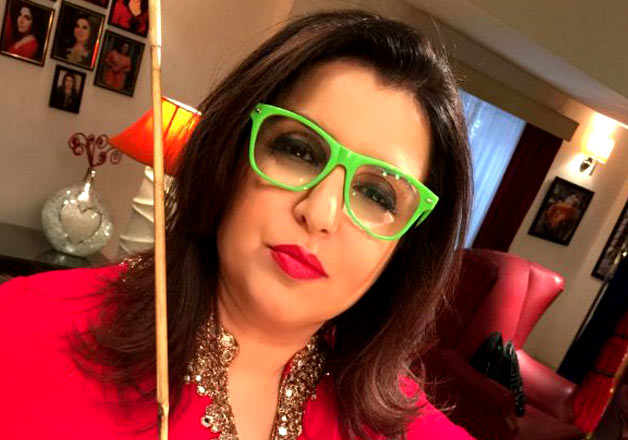 Not scared of speaking her mind
Actor, director, filmmaker Farah Khan is known for her outspoken nature. The fact that she is outspoken makes her fit for the role as the show demands one who is fearless and speaks up what he/she feels without being biased.
Farah has maintained her fearless image in the industry and is somewhat similar to Salman Khan when it comes to tackling someone in public.
Her outspoken 'bindaas' personality makes her a perfect host, who can give the needed masala to the audience. The way she directly pointed Sambhavana and Ali's mistake, it proved her fearless attitude.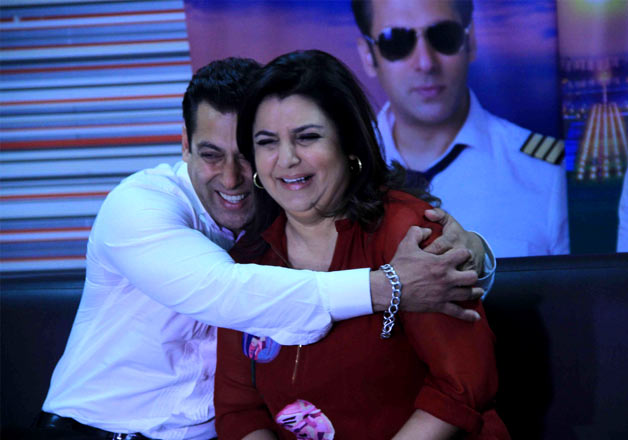 Popular personality
Farah Khan is a renowned personality from the industry and people from all walks of life know her. That makes her the best contender to replace Salman for a month.
Farah has judged many shows on television and has woven magic with her shows previously on the small screen.
She might make Shah Rukh Khan a Bigg Boss lover!
Shah Rukh has always shied away from Bigg Boss. Despite there being repeated speculations of him coming on board as the new Bigg Boss host, SRK has maintained his silence on the whole issue.
Now that Farah's the anchor on the show, who knows we might just see SRK making a special appearance on the show, maybe during the finale episode.