Bigg Boss Halla Bol: Upen proposes Karishma Tanna with a perfume (see pics)
New Delhi: Bigg Boss spin off Halla Bol is getting interesting day by day. Upen Patel has given back-to-back surprises, first by re-entering the house and the very next day proposing Karishma Tanna.Yes! You read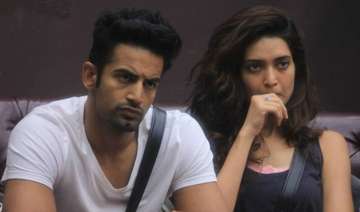 India TV Entertainment Desk
January 14, 2015 11:05 IST
New Delhi: Bigg Boss spin off Halla Bol is getting interesting day by day. Upen Patel has given back-to-back surprises, first by re-entering the house and the very next day proposing Karishma Tanna.
Yes! You read it right. The macho actor proposed the leggy beauty on the show. The duo were sitting and chatting on the bed when Upen held her hand and told her that he would put a ring in her finger when they are out of the house.
Before surprising Karishma with the proposal, they were just talking about how they missed each other. Karishma told Upen that she missed him most when she felt alone and left out. She told him that she liked him as a friend irrespective of his flaws.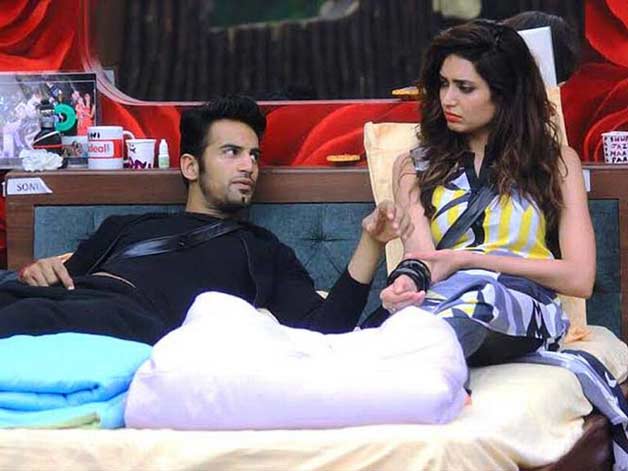 Upen, in response told her that he always liked her, whether she is at her best or worst behavior and then blasted the proposal bomb. Upen gifted a perfume to Karishma he had brought when he re-entered the house.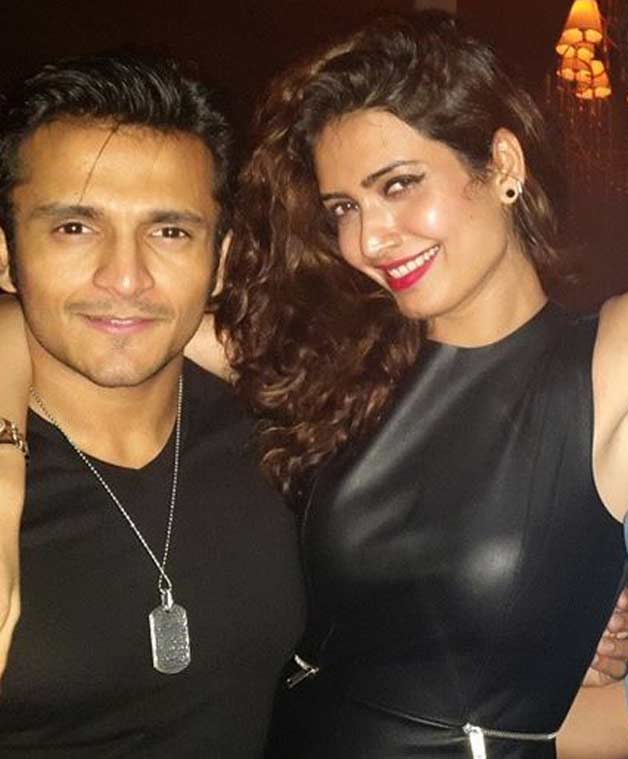 This relationship becomes quite interesting when you get to know that Karishma already has a boyfriend outside the house and plans to marry him. She has been dating Rushabh Choksi, a restaurateur, for quite some time.  Karishma has mentioned his boyfriend continuously on the show.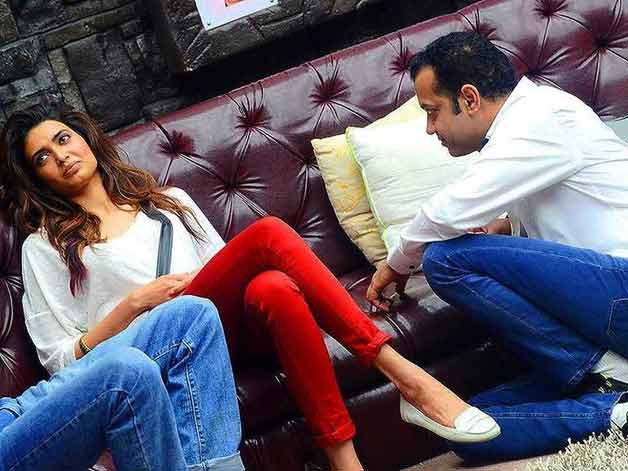 What makes the matter further interesting is that another contestant inside the house, Rahul Mahajan, continuously hits on Karishma and openly flirts with her. So, two suitors, Rahul and Upen are living under the same roof with Karishma.
Also read: Bigg Boss Halla Bol: Upen's surprise return delights 'close friend' Karishma (see pics)
The '36 China Town' actor entered the Bigg Boss house on Sunday in a coffin as he left the show. He was eliminated from the show unexpectedly and asked to leave the house in the night after spending more than 100 days. It was Karishma who was the happiest to see Upen back in the show.