Bollywood Stars Attend Farhan Akhtar's Birthday Bash
Mumbai, Jan 9 : Bollywood stars Shah Rukh Khan, Priyanka Chopra, Hrithik Roshan, and Katrina Kaif arrived at Farhan Akhtar's residence here on Sunday night to wish him on his birthday.  Several bigwigs from the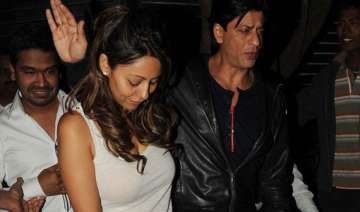 India TV News Desk
January 09, 2012 9:03 IST
Mumbai, Jan 9 : Bollywood stars Shah Rukh Khan, Priyanka Chopra, Hrithik Roshan, and Katrina Kaif arrived at Farhan Akhtar's residence here on Sunday night to wish him on his birthday.
 
Several bigwigs from the corporate world were also present at the birthday bash at Sea Springs bungalow in Bandra.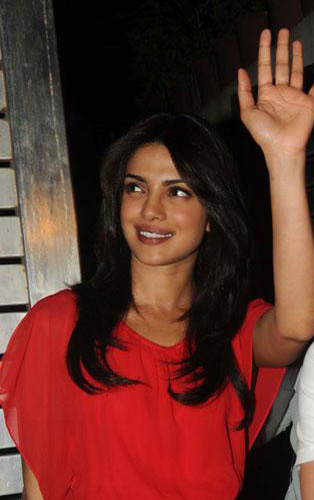 The DJ music continued till 2:30 am, with the police requesting the organisers  in the presence of media to switch off the loudspeakers.
 
A large crowd of onlookers gathered to have a look at the stars.