Abhay Deol goes bankrupt, mortgages Juhu flat after his film crashed at box office
Mumbai : Actor Abhay Deol is under going tremendous economic downturn. After his film 'One By Two' broke out at box office there is even the point that his home and property may be seized. His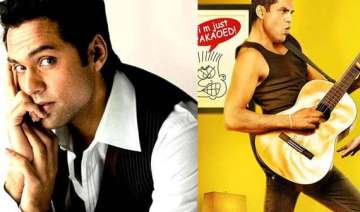 India TV Entertainment Desk
March 23, 2014 6:45 IST
Mumbai
: Actor Abhay Deol is under going tremendous economic downturn.
After his film 'One By Two' broke out at box office there is even the point that his home and property may be seized. 
His film 'One BY Two' was financed with a loan by mortgaging his Juhu house and as the film has flopped,  he was unable to pay the loan. A public notice in this regard has been published.
The expenditure of the film was Rs 8 crore and Deol produced it with other five people. Abhay's film bombed badly at the box office and they were unable to repay the loan. Thus, the bank has issued a notice that if they do not pay the  loan on the time all their property, if necessary will be auctioned.   According to sources, the flat is a 2BHK and its market value is Rs 3-4 crore but the actor has spend Rs 8 crore on the film.
Abhay has confirmed the news and is currently residing in another house of his in Santacruz.
The apartment, which can be auctioned, is located in Pandurang Co- operative Housing Society in Pandurang Wadi, Juhu.