Call me a flirt, but don't tag me: Ranveer Singh
Mumbai, July 5: Ranveer Singh has his ways to impress - he is smart, witty, charming and has a natural flair for acting. The young Bollywood actor, who is often called a flirt, says he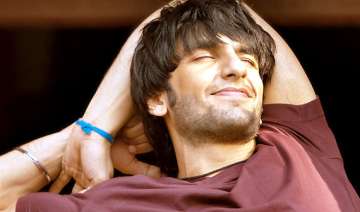 PTI
July 05, 2013 12:48 IST
Mumbai, July 5:
Ranveer Singh has his ways to impress - he is smart, witty, charming and has a natural flair for acting. The young Bollywood actor, who is often called a flirt, says he doesn't mind this, but he admits he has a problem with tags.
"I'm just generous with my compliments. I tend to see the beauty in everyone. I don't hold back in expressing my feelings and that's why I think all these traits of mine add up to me being tagged a flirt... Which is fine," Ranveer said in a group interview.
"It's not that I have a problem with being tagged as a flirt! I have a problem with tags. You define and limit people with tags. Each person is complex and infinite," he said.
Thus, his song "Kya karun oh ladies, main hun aadat se majboor" gels well with his ways!
The actor has been seen flirting with actress Sonakshi Sinha at promotional events for "Lootera", which released Friday.