Deepika Padukone: 5 facts that prove she is a brave actress with a voice!
New Delhi: Deepika Padukone has become the subject of scorn yet an icon of female empowerment after her short video titled #MyChoice recently went viral. But this is not the first time she has come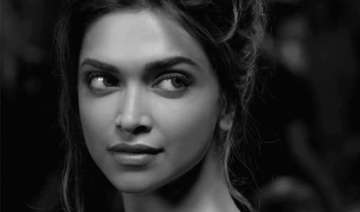 India TV News Desk
April 01, 2015 15:02 IST
New Delhi: Deepika Padukone has become the subject of scorn yet an icon of female empowerment after her short video titled #MyChoice recently went viral. But this is not the first time she has come up with a topic which, in India, is considered taboo.
Deepika Padukone is an actress with a bundle of successful films in her kitty. She is a lady who knows how to keep this harsh world on her toes.
She probably achieved an overnight stardom with her first Bollywood film 'Om Shanti Om,' but no one can deny the fact that the lady is nothing less of utter talent, grace, confidence and demure. There isn't any credential of beauty that you cannot associate with her.
ALSO READ: Sorry Deepika, Vogue not agreeing with your version of Women Empowerment is 'My Choice'!
Despite having a non-filmy background, Deepika Padukone has crafted her own path of success with all dignity and pride. While all the successful people avoid indulging into controversies, she has taken her stand wherever she felt was required. She is a lady with a strong persona which reflects in every step of hers.
From her depression phase to her cleavage controversy, the actress has always raised her voice against the ill-practices. Here in this article read all about Deepika that makes her stand apart in the crowd of millions.
#MyChoice video
Bollywood star Deepika Padukone, along with 98 other women from Mumbai featured in a short video titled 'My Choice' and voiced equality for females in all spheres of life.
The two-minute-34-second video is directed by Homi Adjani. The black-and-white video sees the 29-year-old actress calling for change in the "caged" mindset of men for women and asking them to stop judging the fairer sex for their choices of clothes, profession and life. Though the video has received mixed reactions from different age groups, it surely reflects Deepika's strong feminist side.
Deepika's confession of her depression
Deepika Padukone recently talked about her "battle with depression" on a news channel. In our society where the common man hides such facts, let alone a celebrity, here was a young actress who had no qualms about admitting in public that she was dealing with depression and anxiety problems. She not only spoke about it openly, but also urged the public to talk about it and spread awareness.
READ ALSO: Deepika Paudkone gets a heart melting letter from a Schizophrenic patient
The actress felt that mental health issues are common in today's society but required attention is not being given to prevent the same. So DP, as is learnt, has been taking time out from her busy shooting schedules for the last three months to work for the benefit of mental health patients. Taking her commitment rather seriously, Deepika tweeted, "I am committed to the cause, and we have been working towards this for some time now. I will work on it this whole year. Anxiety, Depression and Panic Attacks are not signs of weakness. They are signs of trying to remain strong for way too long."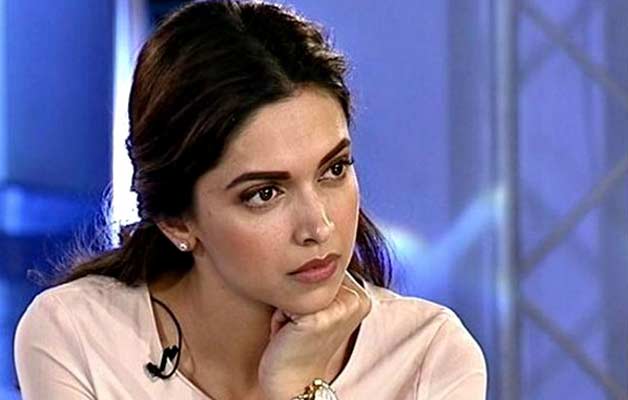 Cleavage controversy
How can we forget Deepika's 'cleavage controversy'? She must have never thought that her cleavage would surpass all the benchmarks of controversies that even her affairs and films couldn't create for her.  
"YES! I am a Woman. I have breasts AND a cleavage! You got a problem!!??" she tweeted in outrage in September. "Dont talk about Woman's Empowerment when YOU don't know how to RESPECT Women!"
She went on to write a post accusing a paper of using "regressive tactics" to garner readership "at a time when the country is striving for women's equality and empowerment".
The paper responded to her critique, telling her she should take the "compliment" before branding her as a "hypocrite" for wearing revealing clothes and "flaunting" her body off screen.
Deepika Padukone's break-up controversy
She is one actress whose breakup was one of the ugliest things that happened to her. It hogged all media attention but Deepika portrayed herself as strong and dignified lady. Though she made some outrageous remarks saying her ex-beau Ranbir Kapoor should do condoms ad but she handled all situations with utter grace. Media covered it frantically, and her 'RK' tattoo was turned into a big fuss.
A promising actress
Deepika Padukone's back to back success reflects her hardwork and passion towards her work.
One of the leading ladies in Bollywood today, Deepika has been anointed as the new 'golden girl' of the film industry. And there is no doubt that she is aptly justifying the title.
Be it her overtly fragile character in 'Om Shanti Om,' an outspoken girl in 'Break Ke Baad,' a confident girl in 'Yeh Jawaani Hai  Deewani' or her truly bold self in 'Cocktail;' Deepika has fallen at par with all of them.