Diya Aur Baati Hum: Sandhya, Sooraj meet their fans
Mumbai: While Deepika Singh and Anas Rashid were shooting for their daily soap 'Diya Aur Baati Hum' Tuesday and it was during this time that many of their fans flocked at the shooting location to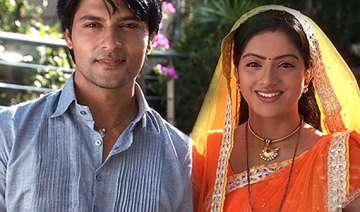 India TV News Desk
June 18, 2014 19:23 IST
Mumbai:
While Deepika Singh and Anas Rashid were shooting for their daily soap 'Diya Aur Baati Hum' Tuesday and it was during this time that many of their fans flocked at the shooting location to watch them and wish them.
Deepika and Anas play Sandhya and Sooraj in the show. The two were all excited to meet their fans. One of the fans also gifted a helmet to Sandhya as she is all set to perform a daredevil stunt in the upcoming Star Parivar Awards.
Watch the scene shoot and also what Deepika aka Sandhya has to say about meeting her fans.