Virat-Anushka to Ranbir-Katrina: The Celebs who Broke Up in 2016
New Delhi: The year 2016 has started off on a quite unsavoury note for the tinselvile. While the entire world welcomed the New Year whole-heartedly, 2016 bought in a bad luck for the couples in
India TV Entertainment Desk
February 12, 2016 15:39 IST
New Delhi: The year 2016 has started off on a quite unsavoury note for the tinselvile. While the entire world welcomed the New Year whole-heartedly, 2016 bought in a bad luck for the couples in the industry.
Yes! It's true. Ever since the year has begun one or the other celeb couple is calling it quits.
In fact, with Valentine's Day around the corner it seems like love has lost its pace in the glam town and relationships are going defunct.
Here we bring you some of the heart clenching celebs' breakups which have taken over the B-town these days.
1. Ranbir Kapoor-Katrina Kaif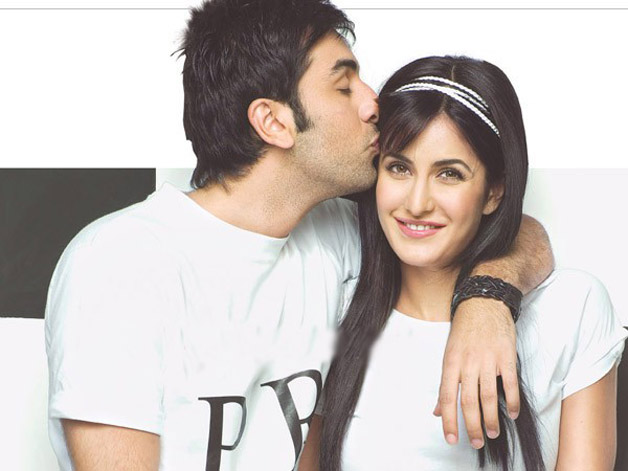 The year started on a quite romantic note as pic of Ranbir Kapoor and Katrina Kaif went viral where the couple was seen kissing during the New Year eve.
However, this happiness was short-lived as soon come the news of break-up between the most adorable couple of the B-town.
Although, there had been speculations wondering the actual reason of the split, Ranbir and Katrina's respective ex-flames and the Kapoor family had to face the brunt.
While Ranbir and Katrina continue to maintain a stoic stance over their break-up, the reason for their break-up is still a secret.
2. Farhan Akhtar- Adhuna Bhabani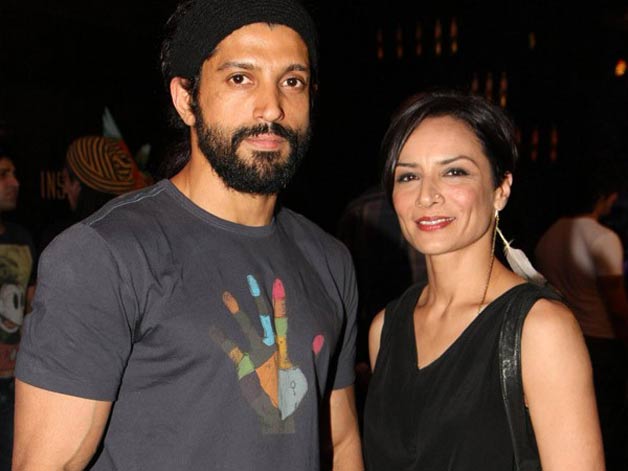 Soon after Ranbir-Katrina's break-up, there came another shock for the people. Farhan Akhtar and his wife Adhuna Bhabani decided to end their 16 years marriage.
The couple issued a joint statement announcing about their divorce stating, "This is to announce that we, Adhuna and Farhan, have mutually and amicably decided to separate. Our children remain our priority and it is immensely important to us, as responsible parents, that they be protected from unwarranted speculations and public glare".
While both Farhan and Adhuna chose to stay mum over the reason for their divorce, it is rumoured that Farhan's extra-marital affair with Aditi Rao Hydari made the couple separate their ways.
3. Anushka Sharma-Virat Kohli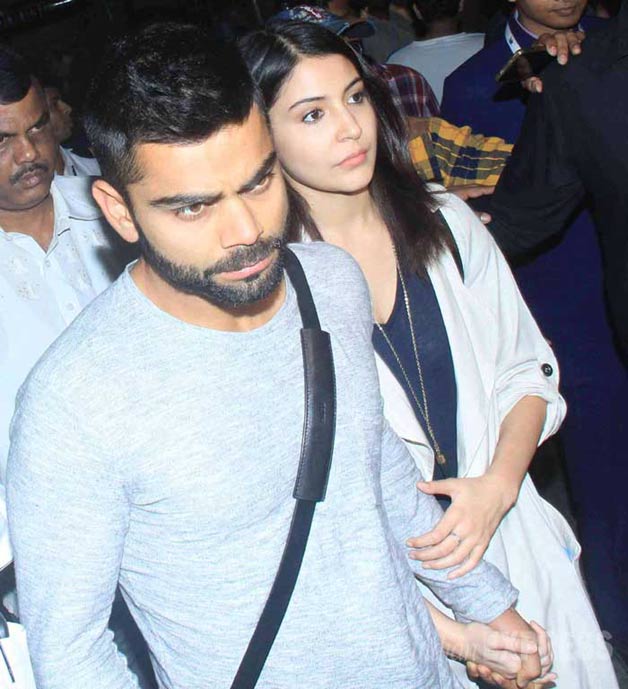 The third astonishing break-up is that of Anushka Sharma and Virat Kohli. The couple had been dating for a while and had been quite open about their relationship.
Talking about the reason for their split, it is rumoured that Virat wanted to marry the actress this year, while Anushka turned down his proposal as the she wanted to focus on her career as of now. This denial lead to disputes between the couple and Virat-Anushka called it quits.
4. Om Puri-Nandita
Veteran actor Om Puri has also joined the league as he has called off his 26 years of marriage with wife Nandita.
"It was a clash of our sensibilities. This happens with people so there is nothing unusual in it. Nandita and I are supposed to talk only regarding Ishaan's education and wlfare," Puri revealed.
The couple have opted for judicial separation under which they are a married couple legally but have their separate lives and cannot interfere in each other's matter.  
5. Pulkit Samrat-Shweta Rohira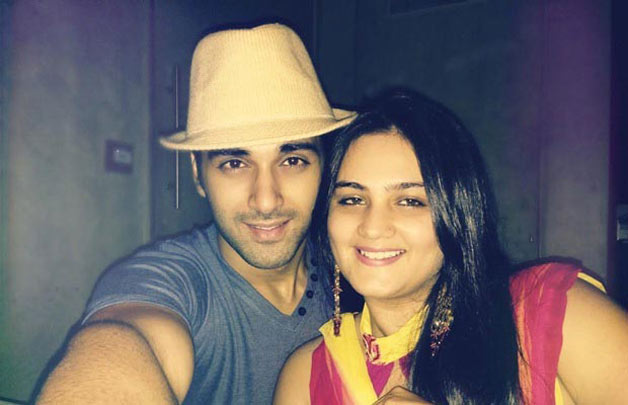 Pulkit had married salman Khan's rakhi sister Shweta Rohira in November 2014. However, soon things changed and the couple got separated with a year of their wedding.
According to the rumours, it was Pulkit's extra-marital affair with Yami Gatuam that made the couple to part ways. However Pulkit has straight away denied dating Yami and called his affair a mere publicity stunt for 'Sanam Re'.
FLASHBACK
2016 isn't the first year that has seen so many break-ups. Earlier, several break-ups had also shaken the glam town.
6. Ranbir Kapoor-Deepika Padukone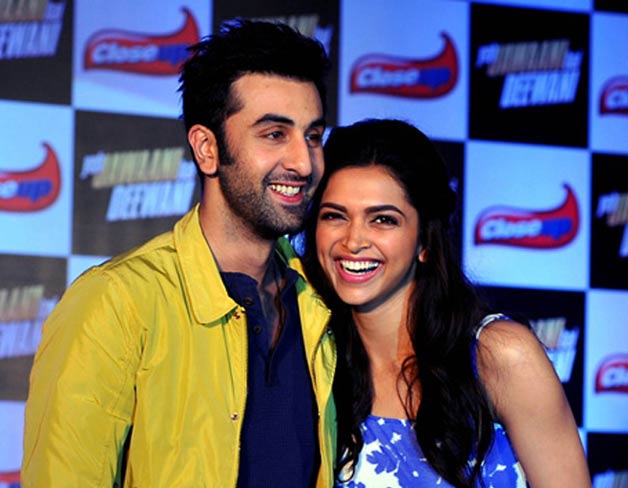 Before getting into a relationship with Katrina Kaif, Ranbir was head over heels in love with Deepika Padukone.    
The couple started dating soon after they made their debut in 2007. However, they shared the screen space for the first time in 2008 release 'Bachna Ae Haseeno'.
While Ranbir-Deepika looked inseparable, the diva even got herself inked with Ranbir's initials.
However, destiny played its role and the couple parted ways in 2009.
7. Hrithik Roshan-Sussanne Khan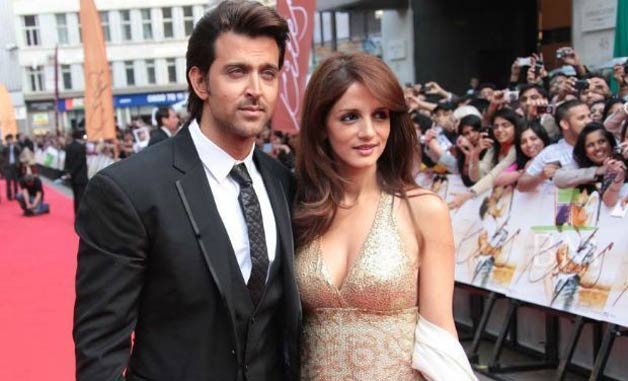 Hrithik Roshan and Suzanne Khan that used to be considered as one of the most influential Bollywood couple was granted divorce by the family court in Mumbai. The reason behind such a stringent decision by the couple has been stated on the basis of mutual understanding.
Almost an year ago, on December 13, Hrithik Roshan announced his break up with wife Sussanne on Twitter, saying, "Sussanne has decided to separate from me and end our 17-year old relationship. This is a very trying time for the entire family and I request the media and the people to grant us our privacy at this time."
Both the families tried hard to resolve the matter. But it seemed the couple had made its mind!
8. Karan Singh Grover-Jennifer Winget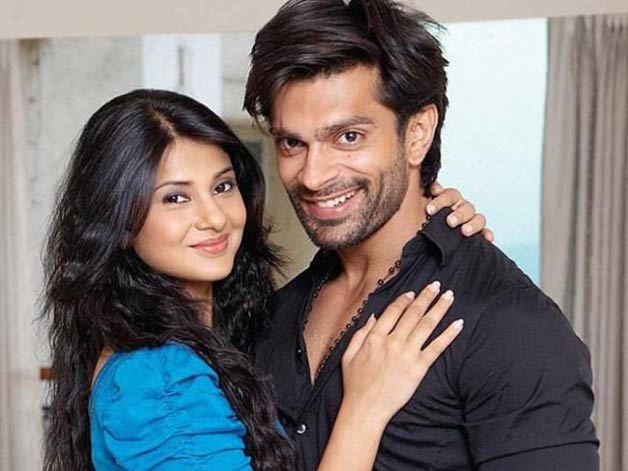 Karan Singh Grover has at last opened up on his rumoured estranged relationship with wife Jennifer Winget.
Karan tweeted about her marriage with Jennifer Winget. In the past, the actor has firmly confirmed that unfortunately the entire rumours about his splitsville with wife Jennifer are true.
"For all those who are concerned, you might have heard that Jennifer and I have separated and will soon be getting divorced. I just wanted to confirm that it's true. The decision has been mutually agreed upon and the reasons are too personal to share. What happens between only two people know…all else...merely speculations and assumptions…nothing more...this much I wanted to share...thank you always for all your love..." (sic)
Currently, Karan is rumoured to be dating Bipasha Basu and the couple seems to be enjoying every bit of their relationship.
9. Bipasha Basu – Harman Baweja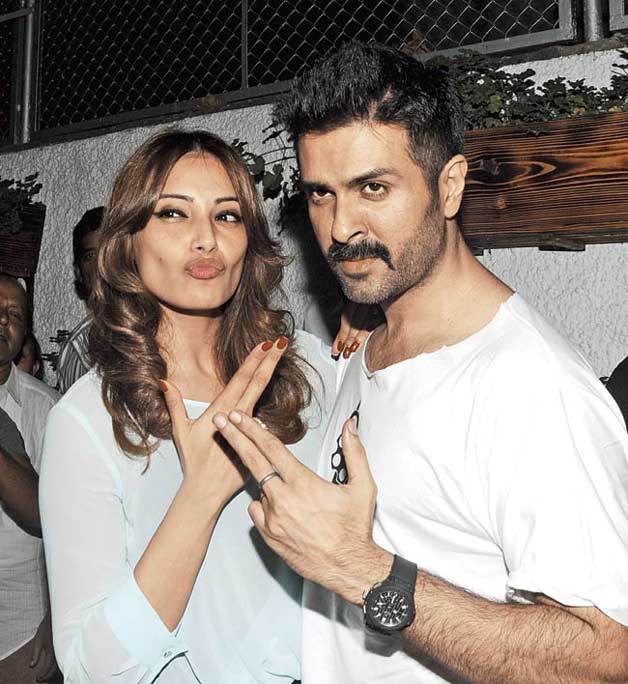 Bipasha confirmed her rift with beau Harman Baweja when they issued a joint statement saying that they are taking some time off each other. And few months down the line, they finally called it quits afters dating for a couple of years.
One of the reasons being that Harman was found inclined towards a foreign model and that was something annoying for Bipasha. However, other rumours say that Bipasha's increasing proximities with her Alone co-star Karan Singh Grover led to her break-up.
10. Pooja Bhatt – Manish Makhija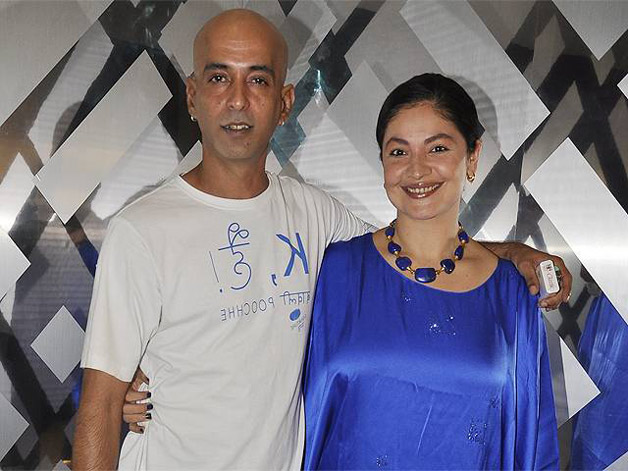 Filmmaker and actress Pooja Bhatt got separated from her husband Manish Makhija in 2014 after living 11 years together. The couple got married in year 2003.
Pooja Bhatt took to twitter to announce the split. In a series of three tweets the first one reads, "To all those who care & especially those that don't my husband Munna & Me have decided to part ways after 11 glorious years of marriage."
The director further tweeted that they respect each other and will still stay friends after the separation. "Our split as some might call it is amicable & we hold each other in the highest esteem for now and forever," she said in the second tweet.
In her last tweet about the separation Pooja commented, "The reason I explain Is because we are both part of the public domain. Our friends, well wishers & foes are free to now speculate. : )"