Former Miss World Yukta Mookhey lodges dowry torture, unnatural sex complaint against husband
Mumbai, July 6: Former Miss India and actress Yukta Mookhey only Friday lodged a complaint of dowry harassment and torture at Amboli police station here against her husband and in-laws. Yukta has also lodged a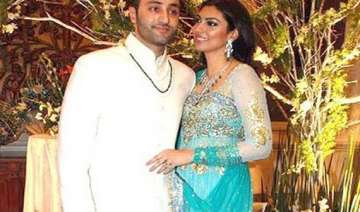 India TV News Desk
July 06, 2013 10:09 IST
Mumbai, July 6:
Former Miss India and actress Yukta Mookhey only Friday lodged a complaint of dowry harassment and torture at Amboli police station here against her husband and in-laws.
Yukta has also lodged a complaint of unnatural sex against her husband Prince Tuli.
In her complaint, the former beauty queen alleged that her husband used to beat her up frequently and harass her constantly over dowry.
A case under section 498 of Indian Penal Code has been registered against her husband, father-in-law, mother-in-law and other family members.
Yukta had married Prince Tuli in 2008, and her husband's family has a transport and hospitality business in Nagpur.  For the last one year, she had been staying with her parents and a three-year-old son.
Yukta Mookhey was crowned Miss World in 1999 in London. She is also an active member of BJP. In 2000, she handed over the Miss World crown to Priyanka Chopra.
Prince Tuli is th son of Bachhitar Singh Tuli and Harinder Kaur Tuli.  Yukta and Prince married on Nomvembr 2, 2008 in a traditional Sikh ceremony in a Nagpur Gurudwara.