Genelia Deshmukh was metres away from Bangkok blast
New Delhi: The powerful bomb blast outside a Hindu temple in Bangkok last evening came as a complete shock.While around 15 people were killed in the blast, Bollywood actress Genelia Deshmukh had a close shave.The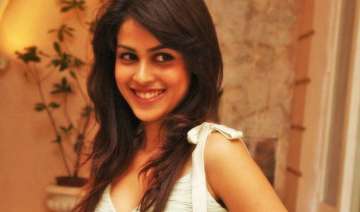 India TV News Desk
18 Aug 2015, 14:09:17 PM IST
New Delhi: The powerful bomb blast outside a Hindu temple in Bangkok last evening came as a complete shock.
While around 15 people were killed in the blast, Bollywood actress Genelia Deshmukh had a close shave.
The actress claimed that she was only a few metres away from the blast site at the time of the incident.
Genelia took to Twitter to express her grief over the incident. While the actress clarified about being safe after the incident, she also expressed condolences for the people killed in the blast.
She tweeted, "Bomb set off just opp the mall we are currently in -can hear the sirens blazing all over- we are safe but feel terrible for the lives lost."
Reportedly, Genelia Deshmukh is currently shooting for an advertisement in Bangkok and will soon be seen hitting the silver screen after a gap of three years.