Heat On Bollywood Actors In Narcotics Case
Disk Jockey Jolly alias Baljeet Singh has told Mumbai police during interrogation that his clientele included a few famous DJs and Bollywood celebrities, reports the Mumbai newspaper DNA.  Jolly and his accomplice Sachin Singh were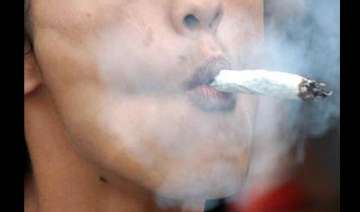 PTI
November 17, 2009 15:30 IST
Disk Jockey Jolly alias Baljeet Singh has told Mumbai police during interrogation that his clientele included a few famous DJs and Bollywood celebrities, reports the Mumbai newspaper DNA. 
Jolly and his accomplice Sachin Singh were caught with drugs on the footpath outside Hawaiian Shack pub in Bandra on Saturday night. 
A police official said, Jolly told them that the DJs who bought drugs from him were involved in organising rave parties. A few actors too have bought drugs from him in the past. The names of the actors are being withheld. 
"We have questioned the people who were named by Jolly," an officer from the Anti-Narcotics Cell said. 
"We are trying to find out if they were involved in peddling drugs or only consumption.
 A few Bollywood actors told us that they had bought the drugs for personal consumption."
Hawaiian Shack authorities said they had no idea that Jolly was a drug peddler. "Jolly worked as a part-time DJ here," Mridul Singhvi, who runs the Hawaiian Shack management, said.
"He supplied music to the DJs. We had no idea that he was involved in any kind of drug related activities. We are cooperating with the ANC."
The security staff frisk every employee before letting them enter the pub, Singhvi said "Since nothing was found on Jolly when he was frisked, I think he had hid the drugs in his undergarment or socks."
Jolly's clientele was based mostly in the western suburbs. He was in touch with several other DJs in the city, the officer said. The ANC suspects that Jolly took up the job of a part-time DJ at the Hawaiian Shack to get close to people visiting the pub and sellig them drugs. 
The drug seized from him and his accomplice on Saturday was allegedly bought from a resident of Hoshiar­pur in Punjab. 
DJs who faced the music: In June 2007 famous Disc Jockey Aqueel was detained by authorities at the Dubai airport for allegedly carrying 0.06 grams of Ecstasy in his bag. Dubai airport authorities found three capsules containing the drug in his luggage.
In October 2008, anti-Narcotics Cell officers busted a rave party at Bombay 72 Degrees and arrested six people. 
A DJ from Israel, Ben Simone alias DJ Technodrome, was among the arrested. He went absconding after being released on bail. 
The raids so far: 
November 1 : Six people including a woman arrested at Vashi naka with 710 kg marijuana. ANC officials later seized 530 kg marijuana from Boisar. 
November 9 : Rais Mohammad Sheikh alias Ahmed arrested from Ghatkopar bus depot with 1.5 kg hashish 
November 11 : Twi Nigerians arrested from Bandra bus terminus with 11 gm cocaine. 
November 15 : Stanley Yonappa Joseph, 56, arrested from 3.5 kg marijuana near Bandra fort.