Honey Singh celebrates 31st birthday in Dubai with friends (see pics)
Rocking rapper Yo Yo Honey Singh turned 31 Saturday with a secret party with his close friends in Dubai.He flew to Dubai Friday.Confirming this, he said: "Yes, I flew into Dubai with my close friends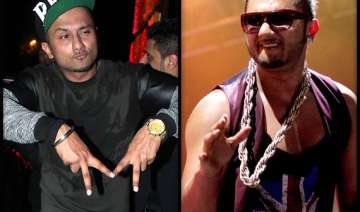 PTI
March 15, 2014 14:15 IST
Rocking rapper Yo Yo Honey Singh turned 31 Saturday with a secret party with his close friends in Dubai.
He flew to Dubai Friday.
Confirming this, he said: "Yes, I flew into Dubai with my close friends and family for my birthday. I've been working really hard. So I deserve to party hard, right?"
So what was the pleasure agenda for the birthday?
"Only friends from outside the film industry. All my close friends are people I knew before my Bollywood connection was strengthened. I hardly get time to spend with my close friends and family.