B'day special: How Jaggu Dada became Jackie Shroff
Bollywood star Jackie Shroff is one of most popular faces of Indian Cinema. Born to a Gujarati father and Turkish mother, Shroff is blessed with amazing looks and a self deprcating humor that sets him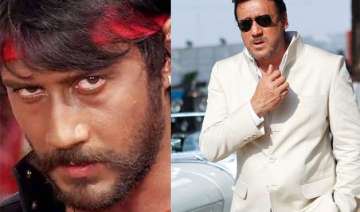 India TV Entertainment Desk
February 01, 2016 12:27 IST
Bollywood star Jackie Shroff is one of most popular faces of Indian Cinema. Born to a Gujarati father and Turkish mother, Shroff is blessed with amazing looks and a self deprcating humor that sets him apart from the usual tinsel town celebs.
Shroff's inimitable style has won him many admirers for his inimitable style in Bollywood including superstar Shah Rukh Khan.
In a career spanning over three decades, Shroff has appeared in 207 films in nine languages.
After playing the lead in films like "Ram Lakhan," "Rangeela," "Parinda," "1942 – A Love Story" to his credit the actor has lately dabbled into character roles.
With three filmfare awards in his kitty including the best actor for Parinda, Shroff have shattered the myth that model can't act.
As the 80s superstar turns 59 today let's have a quick look at the legend's life
 
1) Rags to riches: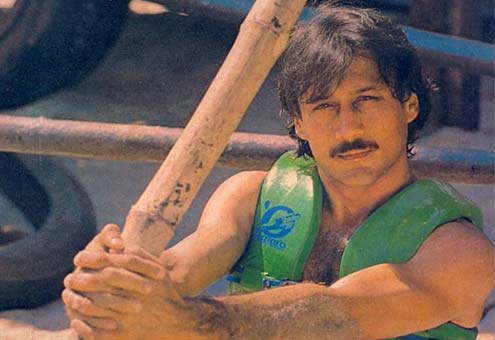 The superstar's life is a true rags to riches story. Jackie spent his early life at a tiny chawl at Teen Batti, Malabar Hill. Later he along with his family moved to a slightly bigger house at Bandra. Till the age of thirty, Jackie lived in a small room where, unfortunately he had shared a toilet with thirty other people.
 
2) Jaggu Dada: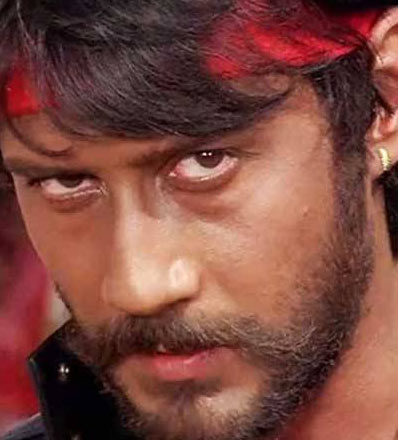 Jackie was local toughie during his early years. . He was popular as Jackie dada among his chawl folks but according to the actor , his elder brother was the real dada of the Chawl. Taking to an English daily Jackie had said," "My brother was the real Jaggu Dada of our chawl. He used to take care of our slum people, look after them when in need. But at a very young age, unfortunately my brother jumped into the sea to save someone. And my brother did not know swimming so he also started drowning. I threw a cable line at him, he held onto it, was floating for few seconds but the cable slipped out of his hands. I was young and scared and I stood there watching him drown. After him, I decided I had to look after my slum people just like he does and then I turned into Jaggu dada."
 
3) The Love story: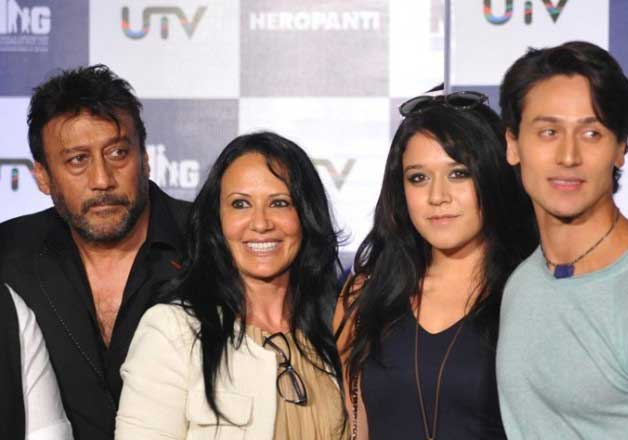 Jackie and his wife Ayesha also has an endearing love story.  Ayesha, half Bengali and half French, hailed from a royal family, she fell for Jackie's damning looks at first sight but at that time Jackie was committed to  another girl.
Narrating the story, Jackie said, "I told Ayesha, 'Look, I am in love with a girl in America who has gone there to earn money to support me.' I was shocked when Ayesha said, 'I will write to her that we will both get married to you and live together.'
Later Jackie also realised that Ayesha's commitment towards him is invincible and married her. The couple are still going strong and blessed with two children. Tiger Shroff and Krishna Shroff
4) The Struggle: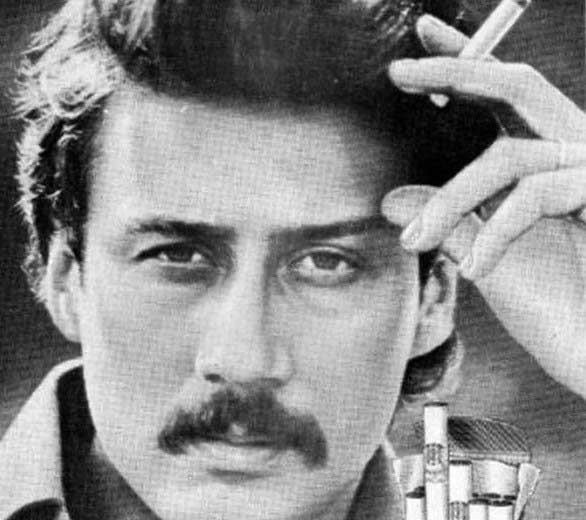 Jackie Shroff 's struggling years also makes for a great story.  Since he always had an inclination for style and cooking,hHe  applied at Taj for a chef apprentice but he was  rejected as for falling short of minimum qualifications later he also tried his luck at Air India for the post of flight attendant but he was once again rejected for similar reasons. One fine day while he was waiting for his bus at a bus stop, a man walked upto him and asked 'modelling karega?'. Jackie who was not earning that time quickly asked, 'paisa dega kya' and from this moment his journey towards stardom began.
 
5) Dev Anand and his first break: 
Jackie Shorff  first role came as a henchman of Shakti Kapoor in  Dev Anand's "Swami Dada. Dev Anand was impressed by Jackie's looks he had spotted in a Charminar ad, and when Jackie later came to him for a role, he offered him 'Swami Dada'. Later, Subhash Ghai gave  him his first break as a lead in  Hero that went on to become a blockbuster. Infact, tt was Ghai who gave Shroff his screen name "Jackie" and the rest is history.