Karan Patel's bride-to-be Ankita Bhargava turns emotional at her Bachelor party (see pics)
Ankita Bhargava's hen party picsNew Delhi: Karan Patel's fiancee Ankita Bhargava is making out most from her pre-wedding days. The TV actress made for a complete fun night with her pals as they threw a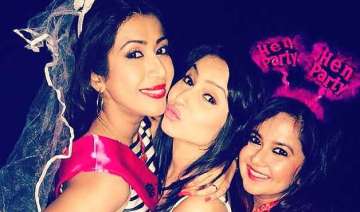 India TV News Desk
April 22, 2015 17:50 IST
Ankita Bhargava's hen party pics
New Delhi: Karan Patel's fiancee Ankita Bhargava is making out most from her pre-wedding days. The TV actress made for a complete fun night with her pals as they threw a great bachelorette party for the bride-to-be.
Ankita, who was all dressed up for the party, looked vivacious wearing a tiny striped outfit. The Hen's party was organised by her friends from the industry namely Roopal Tyagi, Rishina Kandhari, Tanvi Saxena, Rishina Kandhari, Kapil Nirmal and others.
While this was the party sans the man of her dreams - Karan Patel, Ankita seemed all time cheerful.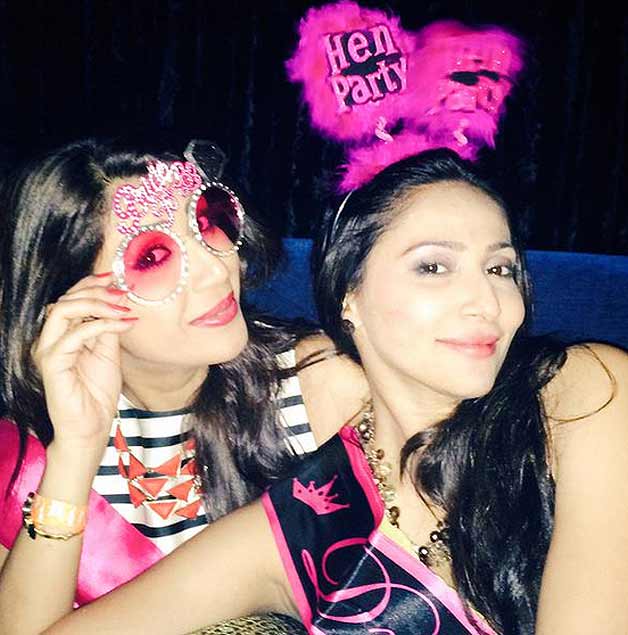 As she posted several pics from the party on twitter and instagram, the lady also thanked her friends for making her feel so special for the day.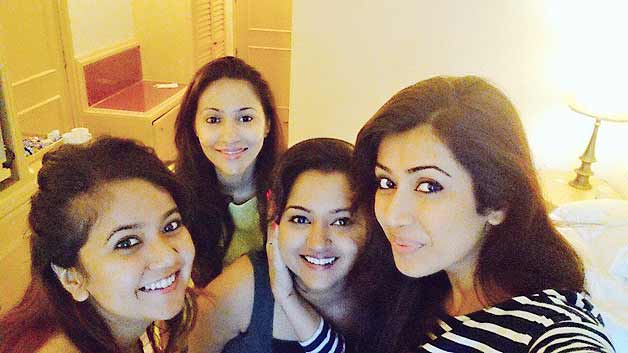 Both Ankita and Karan are marrying soon in the coming month of May. The actress even took it to twitter a few days back to announce about the same by posting "Im ANKITA BHARGAVA, The only person who can nd will change that name is @TheKaranPatel And this is MY ONLY HANDLE! Over n Out!"