Post break-up with Katrina, Ranbir Kapoor admits having special 'relationship' with another actress
New Delhi: By now, everyone knows that Ranbir Kapoor and Katrina Kaif have called it quits after seven years of love relationship.Since the news broke, a lot has been said and written about the Kapoor-Kaif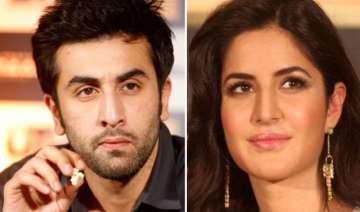 India TV Entertainment Desk
February 06, 2016 11:33 IST
New Delhi: By now, everyone knows that Ranbir Kapoor and Katrina Kaif have called it quits after seven years of love relationship.
Since the news broke, a lot has been said and written about the Kapoor-Kaif break up but the two actors have avoided speaking on the issue.
But recently the Barfi actor opened up in an interview and said that "I still have that relationship with her".
Before you start scratching your head, let us tell you that Ranbir didn't said this about his personal life but instead for his upcoming movie 'Ae Dil Hai Mushkil'.
Talking about the Karan Johar directorial, Ranbir shared that he and Aishwarya (Rai Bachchan) will be playing each other's love interest in the movie.
He further went on to reveal his relationship with Aish, whom he had worked in Aa Ab Laut Chalen.
"It's a dream to work with Aishwarya. I was an assistant on the sets of my father's Aa Ab Laut Chalen (Ash starred in the film) and I was so enamoured by her — it wasn't just her looks — but because at the time, she levelled with me and acted like a friend".
Now, after seventeen years of the movie, Ranbir says that his relationship with Aishwarya is still the same.  
"I still have that relationship with her and we are like friends. I can still tell her anything now, like I would back then. We are still the same. There's no 'Oh, she's Aishwarya Rai, the legend.' I really value her as an actor, as a person and the star that she is."
With Ranbir revealing such candid details about his chemistry with the former Miss World, the excitement of seeing them as lovers in 'Ae Dil Hai Mushkil' has indeed gone wild.