Manisha Koirala's Second Innings Begins In Bollywood
Mumbai, Apr 4: Bollywood actor Manisha Koirala is all set to make a comeback and has been roped in for the sequel of a horror film by Ram Gopal Varma, says a media report.After going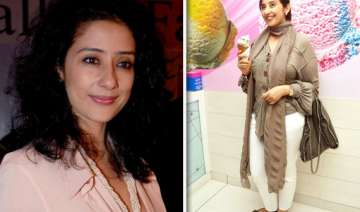 PTI
April 04, 2012 17:16 IST
Mumbai, Apr 4:
Bollywood actor Manisha Koirala is all set to make a comeback and has been roped in for the sequel of a horror film by Ram Gopal Varma, says a media report.
After going through a bad patch in her marriage to Nepalese businessman Samrat Dahal, Manisha has decided to made a comeback with a bang.
The report quoted a source close to Manisha, "The actress went though a lot in her personal life but she has taken it very positively. Instead of getting depressed, she decided to drown herself in work and hit the gym. She is also doing yoga. The actress is looking fab and fitter than ever."
The source goes on to add, "Ram Gopal Varma approached her for a film at a time when she was itching to do an interesting role. Manisha and Ramu were very keen to work together again after Company but for some reason, nothing worked out."
"While casting for this film, RGV felt the role demands an actor of Manisha's calibre. When Manisha heard the script, she immediately gave a go ahead. She is thrilled to be working again with Ramu after 10 years."
 Manisha is paired with Satya actor JD Chakravarthy in the film.