Tevar's villain Manoj Bajpayee turns gay
New Delhi: After impressing everyone with his power-packed performance in Tevar, Manoj Bajpayee is all set to play a gay professor in Hansal Mehta's next.The actor has always portrayed unconventional characters in his films.Mehta found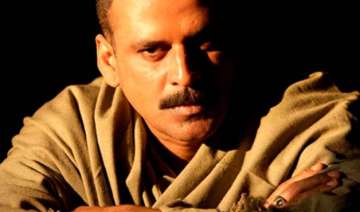 India TV Entertainment Desk
January 10, 2015 13:44 IST
New Delhi: After impressing everyone with his power-packed performance in Tevar, Manoj Bajpayee is all set to play a gay professor in Hansal Mehta's next.
The actor has always portrayed unconventional characters in his films.
Mehta found prominence with his critically acclaimed directorial, 'Shahid,' based on the life of slain lawyer and human rights activist Shahid Azmi.
Now his film with Manoj is inspired by a suspended professor at Aligarh University who was filmed on spy-cam having consensual sex with a rickshaw-puller just days before he was going to retire. The incident occurred in 2010 and the professor was aged 64 year at the time.
To justify his character Manoj will be doing a full fledged love making scene.
As a source quoted by a leading website said, "This scene would be filmed and not simply suggested on screen. Manoj, who plays Prof. Srinivas, is a brave and fearless actor. He had no qualms about doing the scene."
In the same report, Hansal Mehta was also quoted saying "Manoj will go by the requirement of the script. But the conviction to do what has to be done must come from within. When I was shooting for Shahid, it was Rajkummar Rao who suggested that he strip down to his bones for an interrogation scene."
For Hansal Mehta, this is the toughest project till date due to the issues involved in the portrayal of a homosexual teacher. The shooting of the film is likely to start anytime in January.