Music director Milind quits Indian Performing Right Society
Mumbai, Jul 10:  Bollywood music director Milind Shrivastav, of Anand-Milind duo fame, has resigned from the Indian Performing Right Society (IPRS).The move comes in the wake of an order by the Calcutta High Court that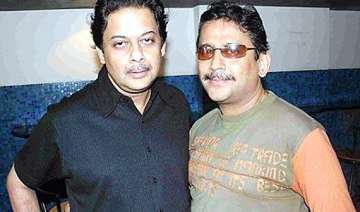 PTI
July 10, 2013 8:14 IST
Mumbai, Jul 10: 
Bollywood music director Milind Shrivastav, of Anand-Milind duo fame, has resigned from the Indian Performing Right Society (IPRS).
The move comes in the wake of an order by the Calcutta High Court that questioned the credibility of IPRS in ensuring that royalties are paid to artistes.
"I have been contemplating resigning from IPRS. Now with this court order, my apprehensions are confirmed. The music companies are controlling IPRS, and in collusion with IPRS, its CEO and management are not adhering to the amended Copyright Act," Milind said here today.
He felt that composers and authors who are on the IPRS board should immediately resign as the court order clearly proves that they have all been taken for a ride by the organisation and its management.
"Despite the amendment (in Copyright Act), which came into effect last year, composers and lyricists haven't been paid their pending royalties. We are happy with the Calcutta High Court order," said noted lyricist Javed Akhtar, who has repeatedly raised the royalty issue.
"The government should seriously look into this matter and recognise the right of composers and songwriters." Music composer-singer Shankar Mahadevan was also critical of IPRS, saying it was not in tune with the requirements of the amended Act.
"Writers and composers have been getting a raw deal at the hands of producers and music companies. Earlier, certain companies and music labels used to make us surrender right of our works in perpetuity. That left us with no control over our property, which was really unfair," he said.
The amended Copyright Act entitles lifelong royalty to song writers, artistes and performers for their works. IPRS, formed in August 1969, is a representative body of owners of music like composers, lyricists (or authors) and publishers of music, besides being the sole authorised body to issue licences to play music within India.