Nasha poster a copy of Supermodel: Veena Malik
The first look of Veena Malik-starrer Supermodel was released on Wednesday and the poster of the film bears a clear resemblance to Poonam Pandey's Nasha poster, but the former claims her's is original."I want to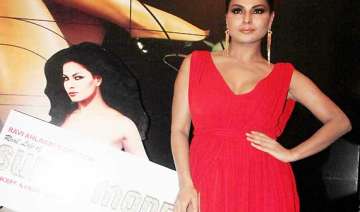 IANS
July 19, 2013 12:49 IST
The first look of Veena Malik-starrer Supermodel was released on Wednesday and the poster of the film bears a clear resemblance to Poonam Pandey's Nasha poster, but the former claims her's is original.
"I want to start by saying that look and sequences are normally copied by other films but I think this is the first time when our film's poster has been copied. You have probably seen it in Nasha (poster)," said Veena.
Veena hopes the scenes of the film are at least safe.