Priyanka Chopra to sizzle with Ranveer Singh in Bajirao Mastani (see pics)
Sanjay Leela Bhansanli's is quite outspoken about 'Bajirao Mastani'  being his dream project and the movie has been making headlines ever since the director has talked about it. Every A- list star from tinsel town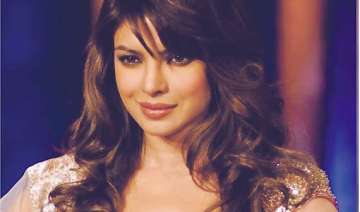 India TV Entertainment Desk
March 22, 2014 14:25 IST
Sanjay Leela Bhansanli's is quite outspoken about 'Bajirao Mastani'  being his dream project and the movie has been making headlines ever since the director has talked about it.
Every A- list star from tinsel town has tried their bit to grab a role in the movie.
The latest buzz is that Priyanka Chopra will be playing one of the prominent historical characters in the film. Apparently the actress has been roped in to play the role of Kashibai, Bajirao's first wife in the film.