Rana proposes Bipasha's name, RGV disposes
Mumbai : Telugu actor Rana Daggubati had recommended Bipasha Basu's name for an item number in Ram Gopal Varma's film Department, but the film make ignored the suggestion and went ahead to sign Nathalia Kaur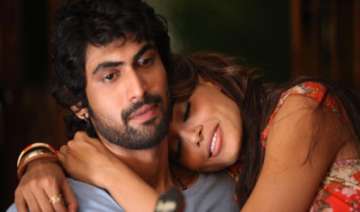 PTI
May 01, 2012 7:08 IST
Mumbai
: Telugu actor Rana Daggubati had recommended Bipasha Basu's name for an item number in Ram Gopal Varma's film Department, but the film make ignored the suggestion and went ahead to sign Nathalia Kaur to do the number, says a media report.  
The report quoting a source said Rana recommended Bipasha for the item number, as he sincerely believed that she will do justice to it, but RGV acknowledged the recommendation, but without informing Rana, went ahead and signed Nathalia Kaur. 
Rana Daggubati plays the lead role in Department.  
Both Rana's and Bipasha's spokespersons have denied the report. 
Meanwhile, Shahid Kapoor, another actor close to Bipasha, has recommended her name to director Siddharth Anand for the Indian remake of Tom Cruise-Cameron Diaz starrer Knight and Day, says the media report.