Revealed: How Katrina and Ranbir managed to ignore each other yesterday
New Delhi: Actors Ranbir Kapoor and Katrina Kaif are no longer Bollywood's most loved couple. The year 2016 started on a bad note for them as they ended their seven-year-long relationship.Since reports started doing rounds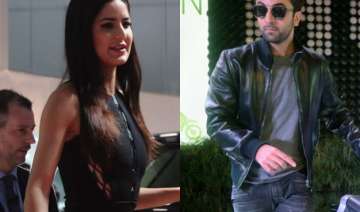 India TV Entertainment Desk
February 04, 2016 18:15 IST
New Delhi: Actors Ranbir Kapoor and Katrina Kaif are no longer Bollywood's most loved couple. The year 2016 started on a bad note for them as they ended their seven-year-long relationship.
Since reports started doing rounds about their split, the actor duo have refrained from addressing questions about it in the media. Comparatively, it is easier for Ranbir since he has no movie promotions to attend like Katrina. It has been seen that during the promotions of 'Fitoor', Kat has avoided answering personal questions.
As it turns out, Katrina has not only succeeded in avoiding questions on Ranbir. Yesterday, the actress managed to dodge Ranbir too. The former flames were present at the Auto Expo in Delhi at the same time. While Ranbir was there at 11:20, Katrina at 12:20, suggested media reports.
Ranbir, who flew in from Barcelona to attend the event, stayed put in the motorbike section while Katrina engaged herself at the other side of the venue. Some media reports also suggest that the organisers were given strict instructions not to let them pass by each other.
This action by the two somewhat contradict their previous encounters post their break-up. A few weeks ago, they resumed shooting for their upcoming movie 'Jagga Jasoos'. Insiders revealed that Ranbir and Katrina had gone about their work with a very professional attitude. They did not let their personal bitterness stall the filming.
However, their actions at the Auto Expo reflect that it may be easy for them to shoot together. However, being seen together publically at an event is a different ball game altogether. Definitely, a bitter break-up!