Roy's 'Chittiyaan Kalaiyaan' song out (watch video)
New Delhi: The Sri Lankan beauty Jacqueline Fernandez has always been exceptional when it comes to any dance number but here in 'Chittiyan Kalaiyaan' track, the actress is utterly different.'Chittiyaan Kalaiyaa', the third song from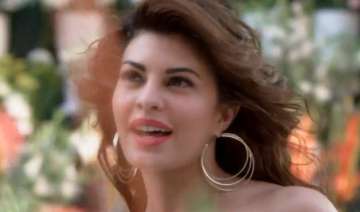 India TV Entertainment Desk
January 09, 2015 12:15 IST
New Delhi: The Sri Lankan beauty Jacqueline Fernandez has always been exceptional when it comes to any dance number but here in 'Chittiyan Kalaiyaan' track, the actress is utterly different.
'Chittiyaan Kalaiyaa', the third song from the movie Roy, is all about the mesmerizing Jacqueline who slays us with her moves while she conquers our hearts with her charming expressions. Given by the 'Baby Doll' team- Meet Brothers and Kanika, the song was deemed to be vigorous and catchy and so it is.
The Punjabi track commences with Fernandez (looking cute in hot pants and a white top) just getting into the mood with the musician coming around her. And within few seconds she joins in the entire aura, which seems like is set for just the lovely lady.
The unusual lyrics penned down by Kumaar describe the wishes that every girl would expect her man to fulfil. And with Jacqueline taking the lead, the song becomes more vibrant and mesmerizing.
The foot-tapping music by the composers is surely to catch attention slowly and gradually. While earlier two tracks- Sooraj Dooba Hai and Tu Hai Ki Nahi are already burning the charts, this one would undoubtedly clinch all.
The song has been extensively shot on a specially created set in Filmcity Mumbai, recreating some of the landmark streets of Malaysia and is choreographed by Ahmed Khan.
Also starring Ranbir Kapoor and Arjun Rampal, Roy is directed by debutant Vikramjit Singh and produced by Bhushan Kumar while it's set to release on February 13.