India's first reality film 'Sabki Bajegi Band' to expose Bollywood's dark secrets
New Delhi: First of its kind in Bollywood, 'Sabki Bajegi Band' is a reality film that promises to expose the dark secrets of life behind the screen. The film which is a compilation of raw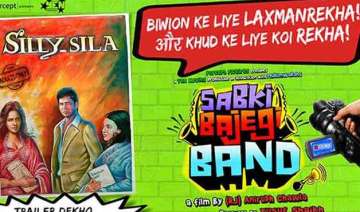 India TV Entertainment Desk
April 07, 2015 23:45 IST
New Delhi: First of its kind in Bollywood, 'Sabki Bajegi Band' is a reality film that promises to expose the dark secrets of life behind the screen. The film which is a compilation of raw footage of secretly placed cameras shows things which Bollywood wants to keep secret.
The director of the film RJ Anirudh Chawla hosted a farmhouse party last year. He reportedly placed 12 cameras in the party hall, unknown to his celebrity guests. The guests who were mostly famous Bollywood and actors or models can be heard talking about their sexuality, kinks, fantasies, marriages, affairs and rivalries.
The RJ had no intention of turning the recordings into camera until he saw the raw footage. When he decided to turn the recordings into country's first reality film, the idea didn't go down well with the celebrities who threatened to sue him for breach of privacy.

The director then devised a way that footage could be presented as a work of fiction. He changed the names of the celebs, dramatized the events and used actors to record the same conversation. The actors who are used in the film are Swara Bhaskar, Sumeet Vyas, Amol Parashar, Alekh Sangal and Aman Uppal.
Produced by Yusuf Shaikh and directed by Anirudh, the film has a tagline that says it all: No mercy, only controversy. Recently released trailer has generated a lot of curiosity for the film and has garnered more than 6 lakh views in a week.
Here is the trailer of the film: