Salman Khan hit-and-run case: False alcohol content in blood samples, says the defence lawyer
New Delhi: Salman Khan 2002 hit-and-run case has got a new twist after the defence lawyer claimed that the doctors didn't follow the due procedure while collecting blood sample of the actor after the incident.Shrikant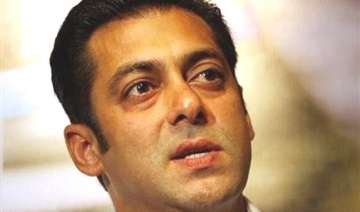 India TV Entertainment Desk
January 28, 2015 12:22 IST
New Delhi: Salman Khan 2002 hit-and-run case has got a new twist after the defence lawyer claimed that the doctors didn't follow the due procedure while collecting blood sample of the actor after the incident.
Shrikant Shivde, Salman's lawyer has claimed that the doctor who was assigned to clinically examine Khan on September 28, 2002 didn't add a particular preservative in the actor's blood sample taken to analyse the alcohol content in them.
It should be noted that Sodium Fluoride is one of the preservatives added to the blood to prevent it from getting fermented and glycolysed. However, when Salman's blood was extracted, no such preservatives were added and the samples were sent to the Bandra Police station and JJ Hospital.
If blood gets fermented, it can produce false increase in the alcohol content in the blood. As explained by the analyst, "30 milligram is found in the general medical examination of a human being. If a person is taking medicines, it can go up to 40 milligrams per 100ml blood." In Salman's case, 62 mg of alcohol per 100 ml of blood was found in the actor's samples, sent to the analyst from JJ Hospital.
Advocate Shrikant Shivade cross-examined the prosecution witness Dr Shashikant Pawar who was with the government-run J J Hospital here back then.
Khan's car had rammed into a roadside shop in suburban Bandra, killing one person and injuring four people, who were sleeping on the pavement, on the night of September 28, 2002.
He was taken to the J J Hospital after the mishap for medical examination. Pawar told the court today that doctors collected Salman's blood and put it in two vials before sending it to the laboratory.
But Shivade pointed out that the chemical analyser had said he received only one vial. As per the civil medical code, 5 ml of blood needs to be extracted but the doctor said he had extracted only 3 ml of blood for each of the samples.
Dr Pawar's cross examination would continue on Saturday.
Meanwhile, special public prosecutor Pradeep Gharat today sought the court's permission to examine three more witnesses whose statements were not a part of the charge sheet.
Gharat wants to examine a road transport officer regarding Salman's driving license, the police constable who took the blood sample to the laboratory and the magistrate who recorded the statements of certain witnesses. The court is likely to decide on the prosecution's application on Saturday.
Twenty-one witnesses have been examined so far, with another five to six left.
Salman is facing the charge of culpable homicide not amounting to murder, which attracts maximum of ten years in jail.