7 pictures that prove Shah Rukh and AbRam are inseparable
Shah Rukh and AbRam's unseen picturesNew Delhi: Fans had to wait for almost a year and a half before they got a glimpse of Shah Rukh Khan's youngest child AbRam.Having born at 34th week of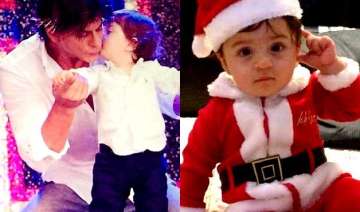 India TV Entertainment Desk
May 27, 2015 10:31 IST
Shah Rukh and AbRam's unseen pictures
New Delhi: Fans had to wait for almost a year and a half before they got a glimpse of Shah Rukh Khan's youngest child AbRam.
Having born at 34th week of pregnancy, he spent most of the time in hospital. And moment SRK posted his first picture on Twitter, digital media got into a frenzy to catch a single glimpse of the anticipated badshah of Bollywood.
From then to now, there had been several moments when the adorable father-son duo of SRK and AbRam got clicked together.
Take a look at these Shah Rukh and AbRam pictures that will make you fall in love with them…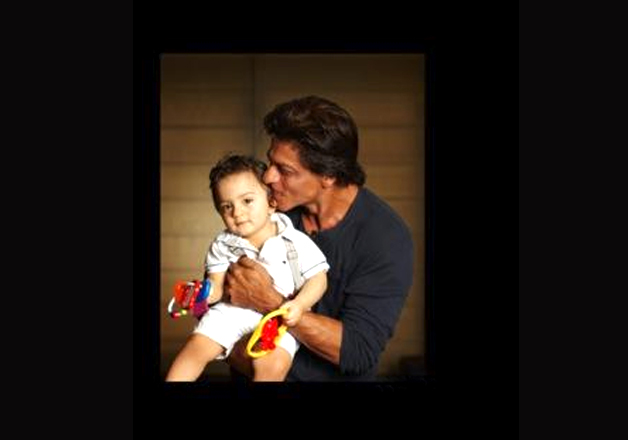 Shah Rukh and Gauri Khan's third child - AbRam was born in May 2013. Moment the third Khan baby's picture came on the social turf, it caught attention of millions of SRK fans round the world.
With that first picture of AbRam along with himself, Shahrukh wrote, "Eid Al Adha Mubarak to everyone. May all have the happiness that life has to offer. The littlest one wishes you too."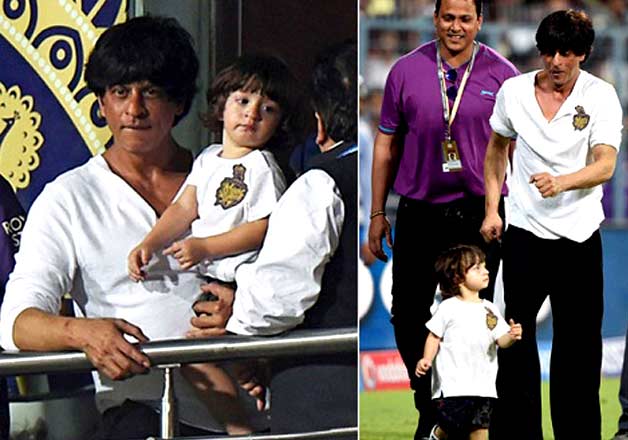 The father-son duo made for an entertaining picture at the opening match of the IPL season 8 also. Shah Rukh made sure AbRam was looked after well enough even as his team Kolkata Knight Riders battled it out with Mumbai Indians at Eden Gardens. Notice the co-ordination of clothes that the duo is wearing!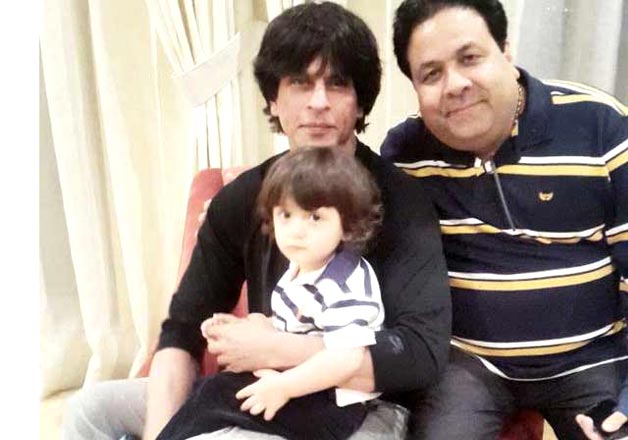 MP and former chairman of Indian Premier League, Rajeev Shukla, who reportedly celebrated the New Year eve with Shah Rukh Khan, tweeted this picture of the star kid and wrote, "With Srk and little Abram on new year." [sic]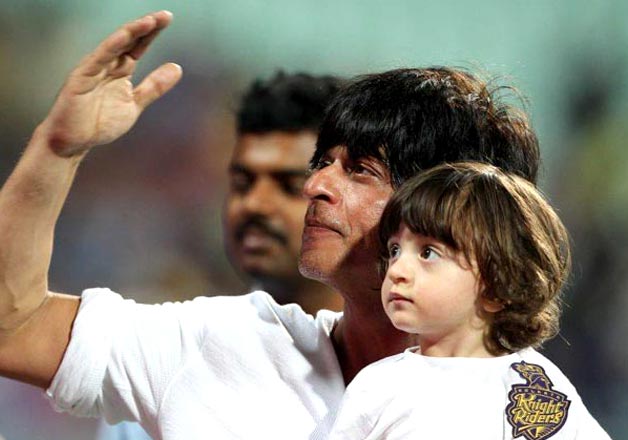 AbRam is seen with daddy dearest looking strikingly similar, especially the hairstyle.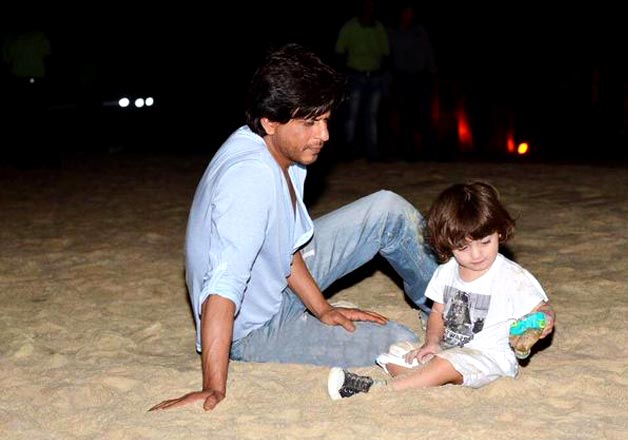 AbRam was born at 34 weeks of pregnancy and had initially spent most of the time in hospital.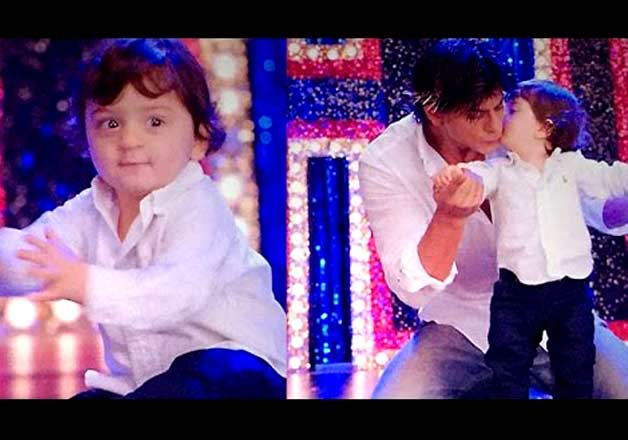 Apart from his two other children, AbRam too visits Shah Rukh on film shoots sometimes. He was part of Shah Rukh's last release 'Happy New Year'.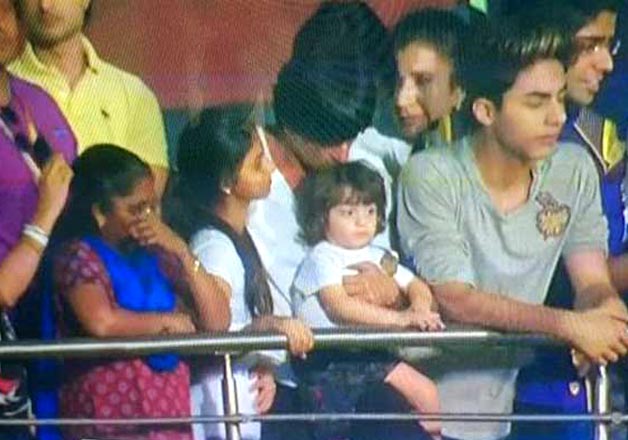 In an interview with Press Trust of India, Shah Rukh said, "He (AbRam) is not meant for flashbulbs. I don't want him to be a participant in this circus of public life that Iam a part of. That is what I do… Public life… The good, bad, ugly, goodness of media, the strangeness… I am part of it, not my children".