Sonu Nigam slams suspension of jet-crew, says it's real intolerance
New Delhi: Veteran singer Sonu Nigam has slammed Jet Airways' move to suspend its crew members who allowed him to croon Bollywood numbers from the plane's address system in an onboard chartered flight. Terming the suspension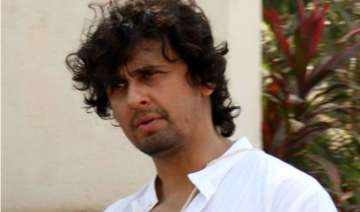 India TV News Desk
February 05, 2016 17:58 IST
New Delhi: Veteran singer Sonu Nigam has slammed Jet Airways' move to suspend its crew members who allowed him to croon Bollywood numbers from the plane's address system in an onboard chartered flight.
 Terming the suspension as real intolerance, Singer's press statement said, " To suspend crew members for asking me to sing on the address system, when the seat belt signs were off, and no announcements were to be made, is nothing less than punishing someone for spreading happiness."
The singer also stated," I have witnessed an elaborate fashion show in an aircraft. I have heard of small concerts happening in an aircraft. I have seen Pilots and Crew Members cracking humorous jokes to loosen up passengers in other countries, which is so cool."
According to The Times of India, all the passengers on the flight knew each other, and asked Nigam to sing. He then got on to the announcement system and obliged with two songs. After videos of the act were circulated on social media, the DGCA got involved, asking Jet to make sure that such misuse of the announcement system not be allowed in the future.
Jet confirmed that all the crew on board the flight have been suspended and will be given "corrective training".