Detective Byomkesh Bakshy trailer review: Sushant Singh Rajput at his best, plays dark and edgy (watch video)
Sushant Singh Rajput is here with the trailer of his much talked about 'Detective Byomkesh Bakshy.' It is dark, it is mysterious and more than anything else, it is entertaining.The trailer doesn't force you to
India TV News Desk
January 21, 2015 18:31 IST
Sushant Singh Rajput is here with the trailer of his much talked about 'Detective Byomkesh Bakshy.' It is dark, it is mysterious and more than anything else, it is entertaining.
The trailer doesn't force you to feel that a mystery is getting built, but you eventually end up realizing that sheer sense of ambiguity about the plot. Sushant, who is playing the title character in the film, looks quite impressive. He is simple at first glance but equally witty and smarter when he starts answering his clients.
The straight forward Byomkesh Bakshy is coming quite clear with the effortless performance that Sushant seems to be giving in the trailer. As shown in the trailer, detective Byomkesh Bakshy sets on the mission of solving his first case that might turn into his last mistake too.
The trailer looks whole heartedly about the lead character and what excels through the trailer is Sushant Singh Rajput's tremendously brilliant performance.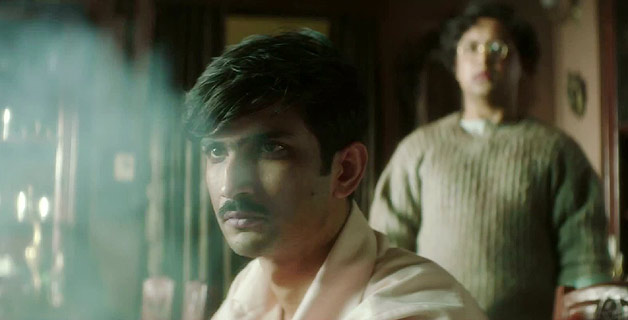 The makers have not tried to deliberately throw on you that the film unravels all suspense, strange and puzzle; but Sushant delves you to flow with how he plays in the film.
Moreover, barring the cliché of using a gloomy music and a dark background score to portray suspense; 'Detective Byomkesh Bakshy' seems happening enough to use rock music and still convey that sense of thrill, violence and crime.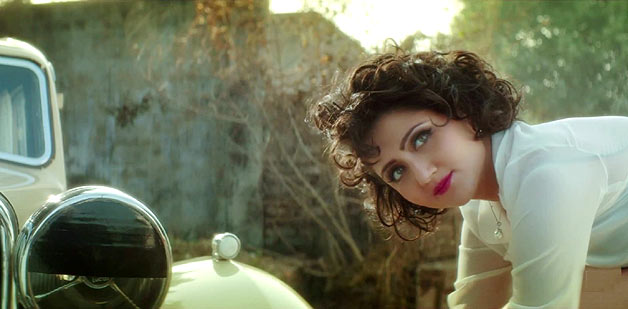 What also intrigues you are a few one liners that our Sushant aka Byomkesh Bakshy throws in his conversations with people. The lead actress here, debutant Swastika Mukherjee too seems justified spilling her enigmatic characteristics. She is beautiful but dangerous and perhaps more-than-suitable to detective Byomkesh Bakshy's persona.
Looks just apt of what director Dibakar Bannerjee is known for, 'Detective Byomkesh Baskhy' is a complete edgy and just at par with what each one of us expected from its teaser.
Watch the powerful and interesting trailer of Sushant Singh Rajput starrer 'Detective Byomkesh Bakshy here…
Perfectly elaborating the plot around the Second World War, the film is set in Calcutta, a place that looked more shady and dramatic then in the year 1943. While the trailer raises the expectations for a good cinematic experience, it also sets a bar much higher for Sushant Singh Rajput.
And if there is anything one can deem about the film in a single go, it is a sure shot fact that 'Detective Byomkesh Baskhy' could prove to be a milestone in Sushant's acting career. Let alone a fascinating script, direction, cinematography, and production, the performance by Sushant Singh Rajput looks outstanding; in the trailer at least.
The film is releasing on April 3.
Wait for the film with a sigh, the anticipation is rising!