The Messenger of God's music launch: Boxer Vijender Singh touches Gurmeet Ram Rahim Singh's feet
New Delhi: Just eight days before its release, MSG's (The Messenger of God) music was launched by the lead star and the self-styled Godman Gurmeet Ram Rahim Singh in New Delhi on Wednesday.Dressed in his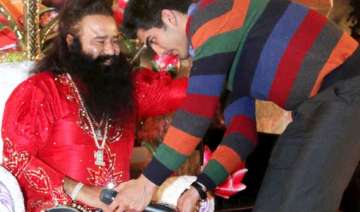 India TV Entertainment Desk
January 08, 2015 16:19 IST
New Delhi: Just eight days before its release, MSG's (The Messenger of God) music was launched by the lead star and the self-styled Godman Gurmeet Ram Rahim Singh in New Delhi on Wednesday.
Dressed in his unusual red-kurti and jeans, the Godman entered the stage leaving all his fans go crazy with his 'rockstar' appearance. The entire aura surrounding the event seemed nothing less than that of any Bollywood event.  
Ever since the news of the Godman going to mark his acting debut started making rounds, his followers are sincerely excited; others are however shocked and are mocking the Godman for choosing diversified route of fooling people.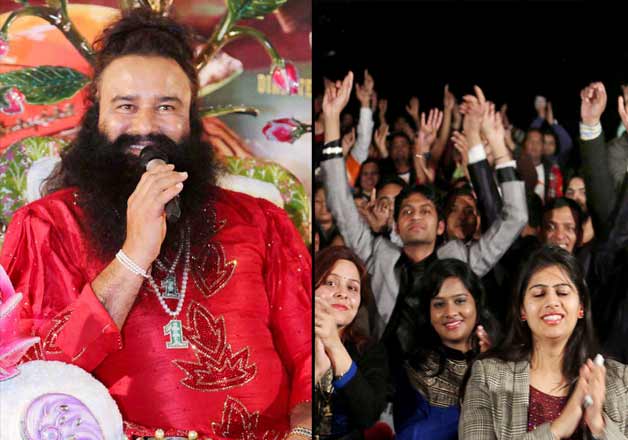 Gurmeet Ram Rahim Singh at the press conference expressed he wants to prove that besides being a 'dharm guru' he also possesses many other qualities.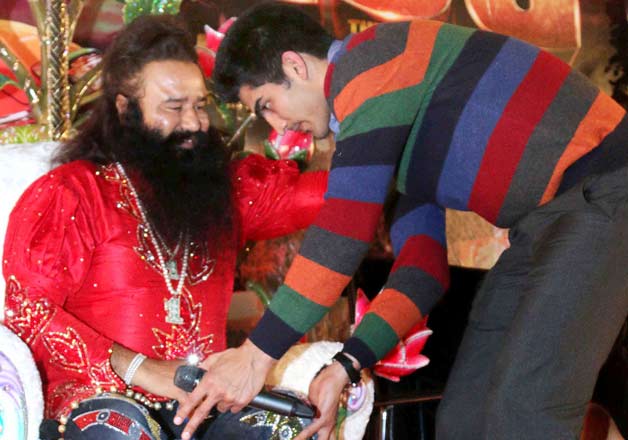 Also present at the launch was his co-actor Flora Saini, while boxer Vijender Singh too graced the event. The boxer at the music launch even went on to touch Ram Rahim's feet seeking blessing for future challenges.  
Ram Rahim who is the first Godman to feature in a film has created huge buzz among his followers particularly in Haryana. It has also resulted into a record-breaking pre-booking of the album, which consists of songs 'Never ever', 'Ram Ram', 'Raatan-baatan', 'Daru ko goli maro', 'Papa the great' among others.