Varun Dhawan, Neha Dhupia's sizzling performances at CCL opening ceremony (see pics)
New Delhi: The opening ceremony of the fifth season of Celebrity Cricket League was a starry event with the performances by Varun Dhawan, Neha Dhupia and Siddharth Mahadevan.Before the start of the first match, former
India TV Entertainment Desk
January 12, 2015 15:43 IST
New Delhi: The opening ceremony of the fifth season of Celebrity Cricket League was a starry event with the performances by Varun Dhawan, Neha Dhupia and Siddharth Mahadevan.
Before the start of the first match, former Miss India Neha Dhupia enthralled the audience with her performance. The Bollywood beauty looked quite gorgeous in her black attire. The audience cheered for Neha throughout her performance.
The next performance was by singer Siddharth Mahadevan. The young musician and singer performed on his famous songs 'Bol Beliya' and 'Zinda' at the event.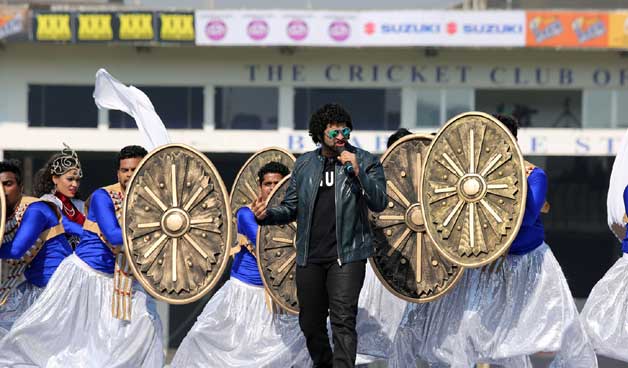 Siddharth, who is the son of ace musician Shankar Mahadevan also shook his leg with the dancing troop. The 21 year old artist made the audience sing and dance with him at the ceremony.
The opening ceremony of Celebrity Cricket League had a star performer Varun Dhawan. Varun multitasked at the event by entertaining the spectators and promoting his film 'Badlapur' at the same time.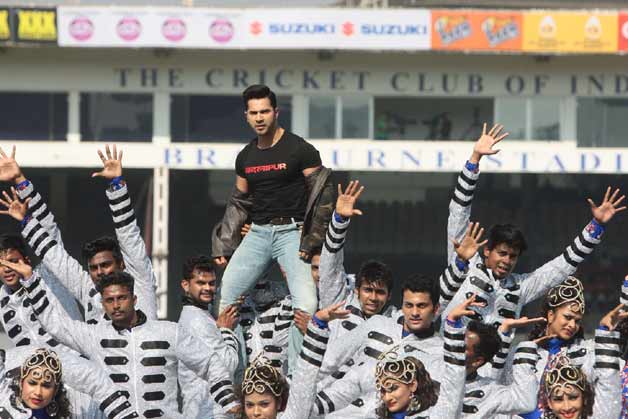 Dressed in a black Badlapur t-shirt and a jacket the actor looked quite dashing. Varun danced on his latest musical number Jee Karda from 'Badlapur'. His dance in the song is being highly appreciated by his fans.
Celebrity Cricket Leage's first match was played between Mumbai Heroes and Veer Marathi. The Mumbai team led by Bobby Deol defeated the Riteish Deshmukh led side in the first outing.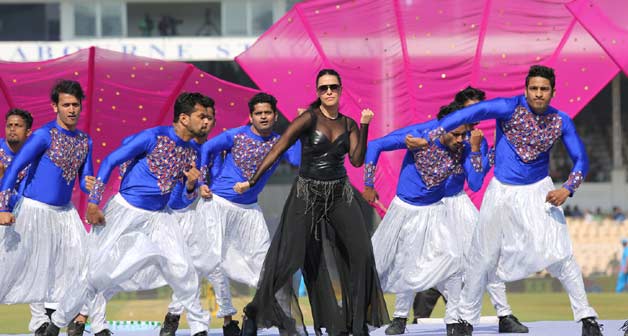 The second match of the day between Karnataka Bulldozers and Bhojpuri Dabanggs was played in the evening. Karnataka led by Sudeep defeated the Manoj Tiwari led Bhojpurin Dabanggs.
In Sundays' matches, Chennai Rhinos defeated Kerala Strikers and Telugu Warriors defeated Bengal Tigers. Sunday's matches were played in Hyderabad.