LOL! Veena Malik calls 26th January a 'Black Day' for India! (watch video)
The self-proclaimed hottest actress of Bollywood Veena Malik has surely got herself invited into yet another controversy. This time the actress has proven herself to be dumb enough to not knowing about the basics of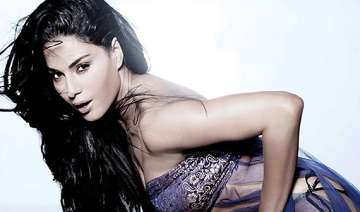 PTI
August 20, 2013 12:01 IST
The self-proclaimed hottest actress of Bollywood Veena Malik has surely got herself invited into yet another controversy. This time the actress has proven herself to be dumb enough to not knowing about the basics of the country, where she is working.
Veena Malik has been driving to every nook and corner of the Hindi film industry to prove her mettle and one thing that she has no idea of is the 'Republic Day' of the country now where she resides.
During a recent interview she was asked about the significance of 26th January, the actress gave a dumb response confusing India's Republic Day with Mumbai 26/11 attacks. The actress even went to extent of terming 26th January as a black day in the history of humanity.
The actress is seen saying, "I think 26th January is the darkest patch or shall I call it a Black day not only for India but for the entire humanity".
The nation is laughing their hearts out over her dumb expression where she requests the concerned reporter to explain his question again.
The video of her interview has gone viral on Internet; with viewers calling her dumb an actress who should limit herself to just screens and not use her brains.