Faisal Qureshi's rant targeting Saif Ali Khan is not 'patriotism'
New Delhi: A video by Pakistani actor Faisal Qureshi filled with hatred for 'Phantom' is doing the rounds of the Internet.Actor Saif Ali Khan's 'Phantom' has been at the receiving end of quite a number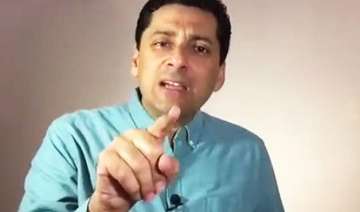 India TV News Desk
31 Aug 2015, 18:37:11 PM IST
New Delhi: A video by Pakistani actor Faisal Qureshi filled with hatred for 'Phantom' is doing the rounds of the Internet.
Actor Saif Ali Khan's 'Phantom' has been at the receiving end of quite a number of hate speeches from across the border. The first reaction came from Jama'at-ud-Da'wah chief Hafiz Saeed who thought that a Bollywood actor is capable enough to infiltrate the minds of Pakistanis and turn them against their own country.
And now it is Faisal Qureshi.
Faisal Qureshi is a Pakistani producer, a television and a film actor.  His take on Kabir Khan's 'Phantom' is an overdose of hate. In his 12 minute long video he started by targeting 'Phantom' for its concept and went on to condemn India in every way he could remember. Qureshi says his video is a response to Saif's 'controversial' statements about Pakistan last week following the ban on his movie.  
His abhorrence for Bollywood is well reflected in his speech. In his video he also asserts that Pakistanis watch Indian movies on pirated DVDs because they don't wish to contribute even a penny to India's economy.
He insults Saif Ali Khan, calls him a kid, thinks Bollywood should keep a check on the subject of its movies and says many things which will definitely sound unpleasant to every Indian.
'Phantom' traces the story of the aftermath of the infamous 26/11 attacks on Mumbai which were allegedly the brainchild of terrorist Hafiz Saeed, a Pakistani citizen.
You can watch the full video here: