Really! Virat Kohli in 'Bombay Velvet' opposite Anushka
Mumbai: Here's an exclusive scoop to all the fans of love birds Anushka Sharma and Virat Kohli. So far, the two have been seen romancing off-screen, seems now they would show their romantic side on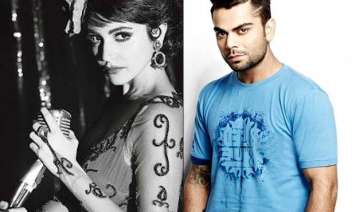 IANS
April 28, 2015 15:27 IST
Mumbai: Here's an exclusive scoop to all the fans of love birds Anushka Sharma and Virat Kohli. So far, the two have been seen romancing off-screen, seems now they would show their romantic side on the big screen.
There are strong reports that cricketer Virat Kohli, will be seen in Anurag Kashyap's film 'Bombay Velvet' that features Anushka Sharma and Ranbir Kapoor.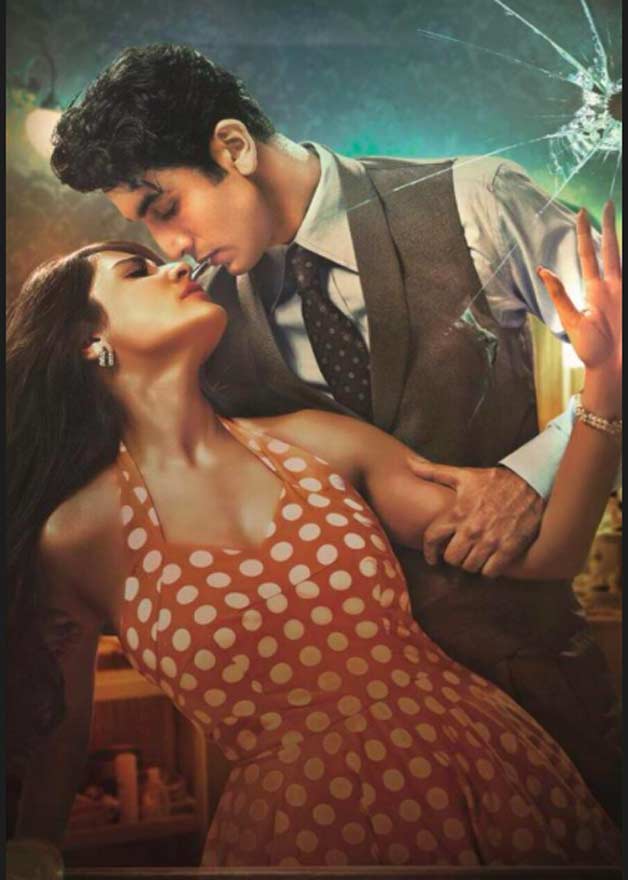 Reportedly, Virat will play a cricketer in the film and he will have some scenes with his ladylove in the film.
Well, we don't know if this report is true or not but if this happens then it will definitely create a sensation in the showbiz and cricket world.
'Bombay Velvet' is slated to release May 15 and it will see Anushka as a jazz singer of a club known as Bombay Velvet. The film also features Raveena Tandon.