Cinematographer of 'Last Tango in Paris' says nothing malicious happened while shooting
Oscar-winning cinematographer Vittorio Storaro has broken his silence on the recent controversy that director Bernardo Bertolucci and actor Marlon Brando took advantage of actress Maria Schneider during the filming of "Last Tango in Paris", which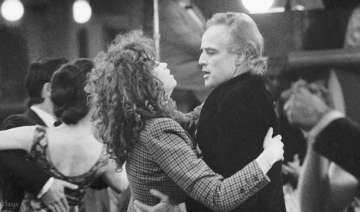 India TV Entertainment Desk
Los Angeles
December 08, 2016 10:17 IST
Oscar-winning cinematographer Vittorio Storaro has broken his silence on the recent controversy that director Bernardo Bertolucci and actor Marlon Brando took advantage of actress Maria Schneider during the filming of "Last Tango in Paris", which released in 1972. He has refuted all these allegations and said that nothing malicious happened during the filming.
Storaro has worked with Bertolucci a number of times and says that the accusations are false and was "something made up by a journalist", reports holllywoodreporter.com.
"Last Tango in Paris" is a film on love and sex that finds Brando's character depressed, recently-widowed American who becomes sexually involved with a young Parisian woman portrayed by Schneider.
The movie created a stir forty-four years after its release. In a 2013 video of Bertolucci's interview that surfaced the director explained the aspects of the infamous scene. He said that there were few aspects that sprung on Schneider at the last minute.
Speaking about it the cinematographer said that nothing malicious happened on the sets and the surprise element was just a part of Bertolucci's filmmaking process. He also claimed that Schneider was nothing but thrilled to be a part of the film.
Storaro said he was there and they didn't do it for real and added that no one raped anyone.
"Don't make a big issue over this story, because it's ridiculous. The problem is someone made up a major headline to create a scandal. If I remember the interview correctly, probably Bernardo felt that maybe he didn't explain it completely to Maria from the beginning and that's why he felt a little guilty and nothing more than that.
"What Bernardo said later was he would like to apologise to Maria, only because he probably didn't explain to her at the beginning what was discussed with Brando. Nothing happened during the shooting," he added.
(With IANS Inputs)