This is how Katie Price reacted when she caught her husband cheating on her
TV personality Katie Price expressed what she felt after she found her husband Kieran Hayler cheating on her with their children's nanny.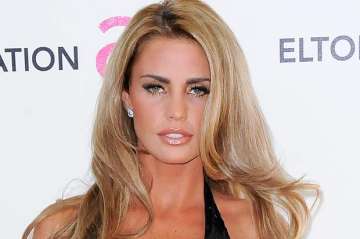 Edited by: India TV Entertainment Desk
New Delhi
August 30, 2017 13:47 IST
Katie said that she feels pity for him. "I'm just shocked. Kieran is absolutely devastated. I'm like, 'Well you're devastated but you've done this to me.' But he doesn't want to lose me. He does need help, he does have an addiction," the former model, 39, said during a session on Tuesday, reports femalefirst.co.uk. 
"I love him... There's no future for us at the moment, he needs to get help. I do feel sorry for him because he does need help," she added. Former stripper Hayler has acknowledged that he has issues that need to be resolved because he knows his behaviour is wrong but he can't "stop himself" from cheating on his wife.
"I asked him what went through his head ... He knows he's got a problem because he said when it happens he gets like a faze, he can't stop it. He knows it's wrong but he can't stop it. He needs to but he has to do it on his own accord. I tried my hardest the first time but how many times do you forgive someone," Price said.
And, although she's devastated their marriage is over - for the time being - she isn't planning to kick him out of their home because it's unfair on their two children Jett, 4, and Bunny, 3.
(With IANS Inputs)
For more entertainment news please follow our Facebook Page