87th Academy Awards: Take a look at the nominees
New Delhi: The biggest film awards of the world, Academy Awards has announced its list of the nominees.The list of the contenders for 24 categories of 87th Academy Awards was announced by 'Star Trek' star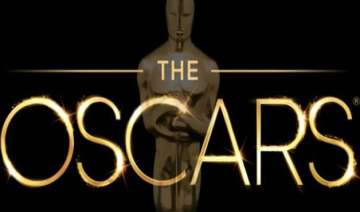 India TV Entertainment Desk
January 16, 2015 11:52 IST
New Delhi: The biggest film awards of the world, Academy Awards has announced its list of the nominees.
The list of the contenders for 24 categories of 87th Academy Awards was announced by 'Star Trek' star Chris Pine, 'Star Wars 7' director J.J. Abrams and Oscar winning 'Gravity' director Alfonso Cuarón.
'Birdman' and 'The Grand Budapest Hotel' lead the list with nine nominations each.  Benedict Cumberbatch starrer 'The Imitation Game' is second with 8 nominations. 'American Sniper' and 'Boyhood' are in contention of six awards.
Christopher Nolan directorial 'Interstellar' failed to get nomination in any of the major categories but has succeeded in logging on to five nominations. 'The Theory of Everything' and 'Whiplash' have also clocked five nominations each.
Much to the disappointment of Indian fans, no film or artist from the country has made into the final nomination list.
Read on for the full list of nominees:
Best Picture
'American Sniper'
'Birdman'
'Boyhood'
'The Grand Budapest Hotel'
'The Imitation Game'
'Selma'
'The Theory of Everything'
'Whiplash'
Best Actor
Steve Carell - 'Foxcatcher'
Bradley Cooper - 'American Sniper'
Benedict Cumberbatch - 'The Imitation Game'
Michael Keaton - 'Birdman'
Eddie Redmayne - 'The Theory of Everything'
Best Actress
Marion Cotillard - 'Two Days, One Night'
Felicity Jones - 'The Theory of Everything'
Julianne Moore - Still Alice'
Rosamund Pike - 'Gone Girl'
Reese Witherspoon - 'Wild'
Best Supporting Actor
Robert Duvall - 'The Judge'
Ethan Hawke - 'Boyhood'
Edward Norton - 'Birdman'
Mark Ruffalo - 'Foxcatcher'
J.K. Simmons - 'Whiplash'
Best Supporting Actress
Patricia Arquette - 'Boyhood'
Laura Dern - 'Wild'
Keira Knightley - 'The Imitation Game'
Emma Stone - 'Birdman'
Meryl Streep, 'Into the Woods'
Best Director
Alejandro González Iñárritu - 'Birdman'
Richard Linklater - 'Boyhood'
Bennett Miller - 'Foxcatcher'
Wes Anderson - 'The Grand Budapest Hotel'
Morten Tyldum - 'The Imitation Game'
Best Animated Feature Film
'Big Hero 6'
'The Boxtrolls'
'How to Train Your Dragon 2'
'Song of the Sea'
'The Tale of the Princess Kaguya'
Best Adapted Screenplay
'American Sniper,' by Jason Hall
'The Imitation Game,' by Graham Moore
'Inherent Vice,' by Paul Thomas Anderson
'The Theory of Everything,' by Anthony McCarten
'Whiplash,' by Damien Chazelle
Best Original Screenplay
'Birdman,' by Alejandro G. Iñárritu, Nicolás Giacobone, Alexander Dinelaris Jr. & Armando Bo
'Boyhood,' by Richard Linklater
'Foxcatcher,' by E. Max Frye and Dan Futterman
'The Grand Budapest Hotel,' by Wes Anderson & Hugo Guinness
'Nightcrawler,' by Dan Gilroy
Best Cinematography
'Birdman,' Emmanuel Lubezki
'The Grand Budapest Hotel,' Robert Yeoman
'Ida,' Lukasz Zal and Ryszard Lenczewski
'Mr. Turner,' Dick Pope
'Unbroken,' Roger Deakins