Adele soon to own a house in Malibu
London: Singer Adele is reportedly buying a sea front property in Malibu.The 26-year-old, who already owns house in Los Angeles and Brighton, is reportedly hunting for another shelter where she can write music and relax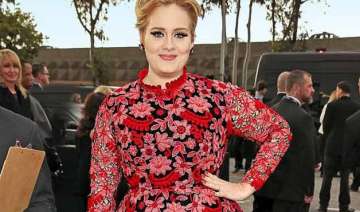 IANS
January 13, 2015 12:59 IST
London: Singer Adele is reportedly buying a sea front property in Malibu.
The 26-year-old, who already owns house in Los Angeles and Brighton, is reportedly hunting for another shelter where she can write music and relax with her husband Simon Konecki and their two-year-old son, Angelo, reports dailystar.co.uk.
"Adele is preparing her comeback. She wants to spend time in studios in LA and have quiet time by the ocean to write away from the stresses of London," said the source.
"She loves living in Brighton right by the sea and so has found a house on the seafront in Malibu.
"Adele already owns an apartment in Los Angeles, but she ideally wants a private escape where she can relax and write music," the source added.
However, Adele won't be leaving Britain for good and is keeping her home in Brighton as a base for her family.
The source said: ''The UK will always be Adele's home, and her base is in Brighton.
"'But it's nice for her, Simon and their son to have somewhere to escape to in the sunshine and away from the stress."