Big Sean calls thievery accusations an 'unnecessary drama'
Los Angeles: Rapper Big Sean broke his silence on thievery accusations by ex-fiancee Naya Rivera calling it an "unnecessary drama".In one of her tweets, Rivera posted Sean's act of stealing Rolex from a lady's house."@bigsean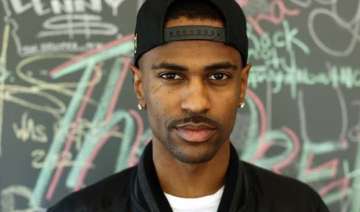 IANS
January 28, 2015 16:49 IST
Los Angeles: Rapper Big Sean broke his silence on thievery accusations by ex-fiancee Naya Rivera calling it an "unnecessary drama".
In one of her tweets, Rivera posted Sean's act of stealing Rolex from a lady's house.
"@bigsean stealing rolexes from a lady's house now. Maybe cuz I'm on 'Glee' and making more money or something. #triflin."
The post was deleted shortly afterwards.
Now Sean has come out in the open to deny all the accusations, reports aceshowbiz.com.
"First of all, why would I have to steal a Rolex? Second of all, every Rolex that I have, I have receipts for, papers for, certificates of authenticity for. I would never steal a Rolex from anybody. You see that tweet got deleted in like 20 seconds," he told Complex magazine.
When asked if Rivera showed similar behaviour in the past, the 26-year-old replied: "You can come to that conclusion yourself if you just look at the facts. I felt like it was unnecessary drama 'cause in my eyes it wasn't true. I wasn't surprised by it. Even though I didn't steal anything, I wasn't surprised by it."