Land a chance to meet Steve Aoki
New Delhi: Want to meet Japanese-American electro-house musician Steve Aoki? Hungama.com, an on-demand digital entertainment storefront, has made it easier by launching an initiative "Meet & Greet" that gives an opportunity to its users to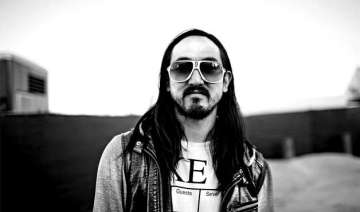 IANS
January 16, 2015 6:53 IST
New Delhi: Want to meet Japanese-American electro-house musician Steve Aoki? Hungama.com, an on-demand digital entertainment storefront, has made it easier by launching an initiative "Meet & Greet" that gives an opportunity to its users to meet him.
Famous for his onstage antics, which include 'cake-ing' fans and showering them with champagne, Aoki will be performing in Mumbai Jan 16, in Delhi Jan 17 and in Bangalore Jan 18 at Vh1 Supersonic Arcades.
Two winners from each city will get a chance to meet their music icon.
One winner will be from a social contest, where the users have to share Aoki's song from the Hungama App on their social media profiles along with tagging Hungama.com. The contest went live on Facebook and Twitter Thursday.
Another will be picked at the venue through a lucky draw and people can enter the draw by downloading the Hungama App on their devices at the venue.
"The events lined up over the next few months will play a key role for both Vh1 Supersonic and Hungama to extend the engagement for EDM fans across on-ground and digital spaces," Siddhartha Roy, CEO of Hungama.com, said in a statement.
Hungama.com's association with Vh1 Supersonic began in December 2014 at the music property's annual Goa event. The association has been initiated for a period of three months -- till March 2015. As a part of the association, Hungama.com has created a curated EDM radio station on its digital properties across mobile and web.